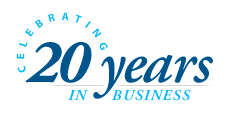 "The findings were significant and the reporting provided by Auditel was very helpful." Ray Vazquez, Director IT, Bronx DA
Orlando, Florida (PRWEB) January 07, 2015
Auditel Telecom Expense Management leaders are pleased to announce the addition of Pat Keever to their leadership team. Pat will assist in expanding Auditel's reach to businesses by providing them telecom audit solutions, and savings that they can obtain without change of service providers, sales hype, and at no cost to businesses if savings cannot be realized. He will be responsible for sales in Manatee and Sarasota.
Pat Keever brings more than four decades of experience in both domestic and international telecom sales and expertise. His distinguished career includes ISI, Advanced Telecommunications, Inc., Teltronics, Conferencing Advisors as Vice President, and his most recent position with Windstream Communications.
Ms. Barbara Clements, President and founder of Auditel said, "We look forward to having Pat's leadership. Pat is highly respected by senior executives and government officials and he knows how to provide solutions that lead to savings. Pat will show how Auditel reduces overhead that most CFOs, and IT Managers are not aware exist. This leads to dramatic savings in telecom bills. Service Providers don't always reveal and provide ways to obtain savings. Auditel finds obsolete plans, mistakes in taxes, contract non compliance issues, and surcharges for services no longer needed in this new age. Auditel's fee structure gets high ratings with no charges to any company unless savings are realized. Keever brings awareness, showing companies how little resources they need for the audit, and how much they realize from the obtained refunds and monthly savings."
"Auditel has been auditing data, wireless, and land line bills launching into its 22nd year with recovery alone well over $118 Million. There is really no competitor in this space. Full telecom audits include detailed inventory and reporting! Just talking with a few clients made me realize how great a service this is and how little people know about it. This is proven by the successful go behind audits, all with spectacular results! The savings and recovery Auditel delivers at literally no cost to the client until they realize the results. No out of pocket expense, and no fee until the savings or recovery appears on the invoices," said Keever.
Keever attended the University of Alabama, with a major in Advertising and Minor in Journalism. In his free time, he enjoys golf and sharing time with his wife of 39 years and his two daughters and four grandchildren.
For more information on Auditel Inc. visit http://www.auditelinc.com.
Call Auditel 800-473-5655 or Pat Keever 941-896-7735