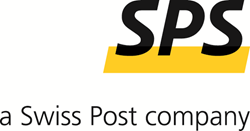 New York, NY (PRWEB) January 06, 2015
Business process outsourcing and digitization solutions provider, Swiss Post Solutions (SPS), announced the appointment of Joe Mackin as Vice President, Legal Market.
Bringing over 30 years of experience in business development and operations, Joe will focus his attention on further expanding SPS' presence in the legal services vertical by delivering on SPS' three core objectives: clients first, delivering excellence and driving innovation.
Most recently, Joe served as VP of Client Engagement for Pitney Bowes Legal Services, where he was responsible for overseeing the outsourcing operations for 120 law firms at over 300 locations nationwide. Prior to Pitney Bowes, Joe also gained valuable insight and knowledge when working in operations for Xerox Business Services.
"We know from our research that 90% of large law firms utilize outsourcing providers to manage their support services. Joe possesses the important industry and operational expertise that will prove critical in further assisting SPS' clients in meeting their strategic objectives," said Art Tatge, COO of SPS North America.
In light of SPS' successful nationwide outsourcing implementations for international law firms, the company plans to continue its emphasis on the legal industry by committing additional resources to meet market demands.
SPS North America CEO, Dan Moscatiello, stated, "We are very delighted to welcome Joe to SPS; he will be a valuable addition to our growing team of legal industry experts. With a noteworthy track record, both within solutions development and implementations, Joe is a clear choice to spearhead our ongoing initiatives for service excellence and innovation in this arena."
Based in New York, Joe has an undergraduate degree in Accounting from Iona College, and earned advanced degrees in both Finance and Accounting.
About SPS
Swiss Post Solutions (SPS) is a leading outsourcing provider of solutions for paper-based business processes and innovative services in document management. SPS' 6,800 employees support business clients in the areas of insurance, banking, law firms, higher education, telecommunications, media, retail, energy supply and travel & transportation in the digital transformation. Part of the Swiss Post group, SPS is headquartered in Zurich and Berne (Switzerland) with an active presence in all important international economic regions.
Swiss Post Solutions (SPS) North America (NA) offers a comprehensive suite of business process outsourcing solutions and document management services including the transformation of key business applications from paper to digital documents enabling improved workflow and driving enhanced efficiencies. In the field of outsourced office services, SPS NA provides mailroom management, managed print services, reprographic services, IT helpdesk support, front office and reception services. Headquartered in New York City, SPS NA has offices in Los Angeles, San Francisco, Chicago, Washington DC and Toronto, and operates secure document processing centers in Long Island City and Toronto.