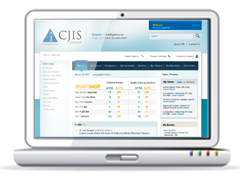 Our market research and analysis helps vendors prepare to do business with the states in 2015.
Reston, VA (PRWEB) January 06, 2015
CJIS GROUP identified five key market drivers in state and local government that will spur technology procurements in 2015. This analysis is based on conversations CJIS GROUP researchers have with government IT decision makers, observing procurement trends in the CJIS GROUP database and the overall health of state and local budgets. The guide helps technology vendors understand key issues facing state and local agencies, build better solutions, and refine their sales strategies.
The CJIS GROUP Key Market Drivers guide provides technology vendors with sample projects, key terms associated with each technology and a summary of why the driver is important. The guide also features detailed reports related to each of the five top market drivers. Trends featured in the 2015 Key Market Drivers Guide include:

Cloud Services
Mobility & Security
Interoperability & Standardization
Transparency
"Our market research and analysis helps vendors prepare to do business with the states in 2015," commented David Heinemann, CEO of CJIS GROUP. "In addition, our guide gives state procurement officials insight into the implementation strategies and processes of these new technologies in jurisdictions similar to their own," said Heinemann.
The Key Market Drivers Guide is part of CJIS GROUP's commitment to improving the technology procurement process by providing in-depth, validated market intelligence, and quality research for the state and local government community.
To download your complimentary copy of the Key Market Drivers Guide, click here.
For more information please contact:
Lauren Franco
Lfranco(at)cjisgroup(dot)com
703-822-5082
CJIS GROUP is the leading provider of pre-RFP market intelligence regarding IT procurements in the state and local market in the US. Many of the largest IT vendors, as well as specialized vendors, use CJIS GROUP's web-based market intelligence to plan their sales activities to state, local and municipal agencies across the US.