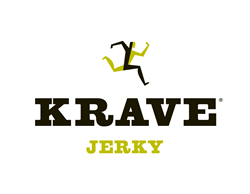 Aligning ourselves with people who feel just as deeply about good nutrition and living a well balanced life is an important part to rounding out our entire brand.
Sonoma, CA (PRWEB) January 06, 2015
KRAVE®, a leading better-for-you snack company and the fastest growing jerky brand in U.S. conventional grocery stores, is announcing the addition of America's most well-known health and wellness expert, Jillian Michaels, to its team of dedicated snackers. With a mission to spread jerky love, Jillian Michaels will help launch the brand's "KRAVE® Better" campaign focused on educating consumers about the benefits of its products and changing overall perception of this revolutionized meat snack.
As an ideal addition to KRAVE®'s team of athletes and fitness professionals, Jillian's influence within the health and wellness community will emphasize the importance of choosing wholesome, on-the-go snack options like KRAVE®. Jillian's quest to stay fit and live life to its fullest mirrors the brand's mission of providing all-natural and high-quality jerky to health minded individuals seeking a superior snack. With unique flavor options and an unexpected approach to creating its products, KRAVE® is not afraid to push the boundaries to be a cut above the rest which matches Jillian's emphatic approach to fitness.
"I'm always on the lookout for real and nourishing snacks. With a fast paced schedule, KRAVE®'s all-natural products provide me with the low fat and high protein combo I need to get through my day," said Jillian Michaels. "It is always exciting to partner with brands I truly believe in and I look forward to spreading the news that jerky is no longer unhealthy, processed junk food. With KRAVE®, it has become a great tasting snack that makes you feel good about what you're eating!"
"KRAVE® isn't just a product but an overall lifestyle and we are dedicated to helping consumers in their pursuit to be healthy, happy and fit. Aligning ourselves with people who feel just as deeply about good nutrition and living a well balanced life is an important part to rounding out our entire brand," said KRAVE® CEO and Founder, Jon Sebastiani. "Bringing Jillian Michaels onto our team will help us reach a larger audience and introduce more consumers to the elevated jerky we work so hard to create."
As part of the partnership, Jillian Michaels and KRAVE® created a seven day KRAVE® Better Challenge, a meal plan featuring simple guilt-free KRAVE inspired recipes, designed to help consumers get a healthy start to 2015. In addition, consumers will have the opportunity to win hundreds of New Year Resolution inspired prizes, including a "Meaty Makeover" with Michaels Los Angeles, NordicTrack x11i Incline Trainers, memberships to Flywheel and Jillian Michaels.com, KRAVE® Jerky and more. For details on the KRAVE® Better Challenge and the Meaty Makeover contest, please visit http://www.kravejerky.com/meathealthy and http://www.facebook.com/kravejerky
KRAVE®'s unique and artisanal pork, turkey and beef jerky products come in seven chef-inspired flavors including Basil Citrus, Black Cherry Barbeque, Chili Lime, Lemon Garlic, Pineapple Orange, Sweet Chipotle and Grilled Sweet Teriyaki. Healthy snackers can find KRAVE® at stores such as Target, Whole Foods, 7-Eleven, Safeway and other specialty retailers for a suggested retail price of $5.99. For more information on KRAVE®, please visit http://www.kravejerky.com.
###
About KRAVE®
From the celebrated vineyards, coveted micro-climates and renowned gourmet outposts of California wine country comes, of all things, KRAVE®. Founded in 2009, KRAVE® is a leading producer of artisanal jerky, located in Sonoma. A cut above the old, leathery, chemically processed products, KRAVE® represents a jerky renaissance, providing an all-natural, gluten-free snack that is both healthy and flavorful, made using only all natural, high-quality ingredients. The meat is carefully treated by hand and is double marinated and baked to lock in moisture. KRAVE's meat is roasted, not dried or dehydrated, and is braised first, utilizing the "low and slow" method to produce the jerky's signature moist and tender texture. Ranging from sweet and tangy to savory and spicy, KRAVE's innovative flavor profiles will appeal to the everyday jerky lovers and to the discerning palates of today's food-savvy, health conscious gourmands. To learn more about KRAVE®, please visit http://www.kravejerky.com.
About Empowered Media/Jillian Michaels
Empowered Media, LLC operates the Jillian Michaels wellness brand. Co-founded by Jillian Michaels and her business partner, Giancarlo Chersich, the company operates as life architects whose sole mission is to inspire individuals to empower themselves to seek healthier, active lives. America's premier health and wellness coach, Michaels is a New York Times best-selling author, entrepreneur and popular television personality. Michaels is also a passionate advocate, fighting to invoke important changes in all aspects of health and wellness. For more information about Jillian Michaels please visit http://www.jillianmichaels.com.