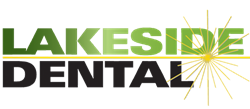 North Barrington, IL (PRWEB) January 05, 2015
People who need gum disease treatment in North Barrington, IL, can now visit Dr. Janet Century, without a referral, for the LANAP® protocol, which is a minimally invasive alternative to gum surgery. The LANAP® protocol poses a low risk of infections, bleeding, pain and other adverse outcomes. Like any periodontal disease treatment, this laser treatment also helps patients reduce their risk of losing gum tissue, teeth and bone density.
The LANAP® protocol does not call for any cutting, suturing or loss of healthy tissue. Rather than using a scalpel to remove diseased tissue, Dr. Century uses the PerioLase® MVP-7™, which is a special laser that operates at a wavelength transparent to teeth and gum tissue. This allows Dr. Century to operate with precision and leave as much healthy tissue as possible intact to support and protect the teeth. The LANAP® protocol also offers people in North Barrington, IL, a few other benefits over other types of gum disease treatment. The PerioLase® MVP-7™ has a sterilizing effect on the gum pockets, which helps prevent infections, and the laser also stimulates regeneration in the alveolar bone, which holds the teeth in place. This gives damaged teeth a chance to attach more securely to the bone.
Dr. Century begins the LANAP® laser treatment by measuring the depth of the patient's gum pockets. Then she uses the PerioLase® MVP-7™ to remove periodontal disease. Next, she uses a handheld scaling tool to remove calculus deposits from below the patient's gumline. After using the laser a second time, to stimulate bone regeneration and blood clot formation, Dr. Century compresses the gum tissue against the base of the tooth. The minimally invasive nature of the laser treatment ensures that patients experience little bleeding or discomfort after the surgery. Many patients can even return to their usual routines the day following surgery.
Early gum disease treatment can help people from North Barrington, IL avoid many health complications. Since gum disease damages the teeth and supporting bone structures, it can eventually result in tooth loss and bone density deterioration. Research has also linked periodontal disease to serious systemic health problems, from stroke to pancreatic cancer. Given these health risks, Dr. Century advises patients to pay close attention to warnings signs of gum disease, such as gum bleeding, swelling, pain and recession. People who notice these symptoms are encouraged to schedule an appointment with Dr. Century by calling her office.
About the Practice
Lakeside Dental is a general practice offering personalized dental care for patients in North Barrington, IL. Dr. Janet Century has over 30 years of experience restoring the smiles of her patients, and has been chosen as a "Top-Rated Dentist" by numerous rating companies. Dr. Century is a teacher and lecturer, and her commitment to continuing education has earned her the highly prestigious Fellowship from the Academy of General Dentistry. She is the only dentist in Lake County certified to use three different lasers for dental treatments, including the LANAP® protocol to treat gum disease. To learn more about Lakeside Dental and the services they provide, visit their website at http://www.lakesidedental.com or call (847) 440-3681.