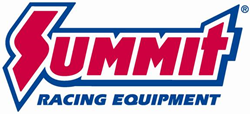 Tallmadge, OH (PRWEB) January 09, 2015
HP Tuners VCM Suite Standard and Pro Packages give engine builders complete access to a vehicle's ECU. These packages are an excellent solution for heavily modified performance engines that require changes in spark advance/retard, air/fuel ratio, transmission shift points, shift firmness, etc. Depending on the application, users can also disable rev/speed limiters, change fan operating thresholds, recalibrate speedometers, and more.
HP Tuners VCM Suite MPVI Standard and Pro Packages were featured on Episode 23 of PowerNation's Engine Power. Watch the full episode here.
The MPVI module connects to the vehicle's OBDII port and links with a laptop via the included USB cable. The VCM Suite tuning software is straightforward and intuitive, allowing for quick and easy adjustments.
HP Tuners' VCM Suite MPVI Packages feature data logging so engine builders can view and chart data like MPH, throttle position, and RPM—all in real time via the VCM Suite software. The data can then be saved on the laptop to facilitate the tuning process. The tuners come bundled with an additional scanner function to read and clear diagnostic codes.
Upgrading to the Pro Package gives an engine builder the ability to integrate zero- to five-volt sensor signals. That's incredibly useful if you want to get EGT, wideband, fuel pressure, etc. information imported directly into the scanner or laptop. Pro Packages also come with black box data logging. That allows the module to capture data internally, eliminating the need for a laptop. The data can be transferred to a computer when it's convenient.
HP Tuners VCM Suite MPVI Packages are compatible with most 1997 and later domestic vehicles, and are compatible with VATS-equipped systems. The packages come with two licenses for the VCM Suite software, which means it can be installed on two separate vehicles. Professional shops can opt to purchase an unlimited license as well. The VCM software is constantly being upgraded and new applications are being added all the time. The packages include "Credits" that can used to purchase the vehicle-specific licenses from HP Tuners.
HP Tuners strongly recommends any installation be done by an experienced professional. VCM Suite MPVI Packages can alter parameters to the point that improper tuning may result in engine damage.
See All HP Tuners VCM Suite Packages at Summit Racing
Summit Racing Equipment
http://www.SummitRacing.com
1-800-230-3030