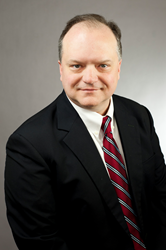 The company that thrives will do so because of their ability to adapt to an ever changing and dynamic customer.
Austin, TX (PRWEB) January 07, 2015
Firefly Consulting, a leading consulting firm focused on innovation and operational excellence, based in Austin, Texas, has announced the addition of Jeff Howard. In his previous role, Howard served as the Global Lead of Lean Transformation with Accenture and brings over 20 years of experience working in manufacturing and supply chain industries. The move to expand the team's already significant capability is a response to the increasing interest, on the part of manufacturers, to invest in process improvement.
Forecasts for 2015 are in, and all agree that manufacturers will continue to operate under pressure to be more responsive to late-stage changes while relying on fewer resources. Howard predicts, "The company that thrives will do so because of their ability to adapt to an ever changing and dynamic customer."
Year-end surveys show an uptick in those returning to US soil to reduce transportation costs, take advantage of stable currencies, and be closer to their customers. Successful companies are also looking internally to grow capacity without losing agility as new products, services, and processes are added, delivering to an economy that is still finding its legs.
"We continue to see significant interest in improving efficiency and quality from manufacturing companies around the country," explains Firefly President, Kimberly Watson-Hemphill.
Firefly Consulting positions Lean as the most effective tool for building company-specific solutions that nurture positive internal culture.
Says Howard, "Lean drives agility by seeking to eliminate any process or activity that doesn't contribute to the final product. It turns focus toward making changes at the point of greatest impact and benefit." For many, process improvement draws up images of workforce reductions and under-compensated, added responsibilities. "Lean is not about reducing employees, "states Howard, "it's about employees getting better leverage."
Watson-Hemphill adds, "It empowers people to make improvements in their daily work, increasing efficiencies, while building momentum for positive change."
Looking forward through 2015, Howard is very positive about working with Firefly Consulting: "This is the group that you would assemble to work with the best in the business. I'm thrilled to be able to join that kind of team."
About Firefly Consulting
Firefly Consulting is a privately held, boutique consulting firm that specializes in innovation and operational excellence and is headquartered in Austin, TX. More information about the firm and its services can be found online at http://www.firefly-consulting.com.