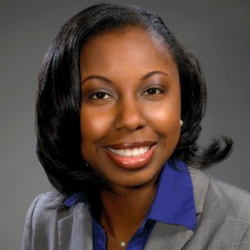 Washington, DC (PRWEB) April 01, 2016
Foot and Ankle Specialists of the Mid-Atlantic, LLC ("FASMA") welcomes Stacia Jones, DPM, to its Greenbelt and Annapolis Divisions on April 1, 2016.
Dr. Jones received her doctorate from Temple University School of Podiatric Medicine. She completed 3 years of extensive surgical training in foot and ankle reconstructive surgery in New York City. During her senior year, Dr. Jones had the distinction of being named Chief Resident. Upon graduating from the residency program, Dr. Jones moved to Harrisburg, PA, where she spent 3 years providing podiatric medical and surgical services to patients in Central Pennsylvania. Dr. Jones relocated to Maryland to be closer to her family and friends. Her areas of expertise included management of diabetic wound care, forefoot reconstructive surgery, pediatrics, and sports medicine injuries. Dr. Stacia Jones is diplomate of the American Board of Podiatric Medicine.
Foot and Ankle Specialists of the Mid-Atlantic, LLC, has 23 locations in DC, Maryland, Pennsylvania, and Virginia. To find a location near you, and request an appointment online, visit our website at http://www.footandankle-usa.com.