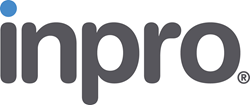 Bringing Fireline 520 into the Inpro family is a triple win
Milwaukee, Wis. (PRWEB) January 06, 2015
Inpro has acquired Buffalo, N.Y.-based Fireline 520 LLC, one of the nation's premier designers and manufacturers of fire barriers for expansion joints. Terms of the agreement were not disclosed. Fireline 520 will become a wholly owned subsidiary of Inpro, and as such will maintain its staff and production operations in Buffalo.
The acquisition fits well with Inpro's obsessive approach to life-safety. The installation of fire blankets and fire-stop materials in expansion joints protects buildings and reduces occupants' exposure to smoke and flame, which allows for safer evacuation. Fireline 520 also holds several patents incorporating vapor and water barrier systems to reduce a building's exposure to the elements.
"Bringing Fireline 520 into the Inpro family is a triple win," said Marc Holland, EVP of sales and marketing for Inpro. "They gain by accessing our resources and leveraging our connections to the architecture and design community. We gain by bringing on board a solid-performing and well-known industry leader in fire barrier development, design and production."
"And for our JointMaster division, we gain captive manufacturing to enhance our line of interior and exterior expansion joints," Holland added. "Fireline's expertise is respected in both the design and construction industries. Our aim is to both maintain and expand Fireline's existing relationships, and explore new product offerings."
"Fireline 520 is delighted to now be part of the Inpro family," said Al Shaw, president of Fireline 520. "I foresee exciting times ahead for both companies."
About Inpro
Since 1979, Inpro has been making and servicing products with an obsessive commitment to protecting the appearance of buildings and the health and safety of the people who use them. Based in Muskego, Wisconsin, Inpro is a global manufacturer of door and wall protection, washroom systems, expansion joint systems, privacy systems and architectural signage.
JointMaster® Expansion Joint Systems, a division of Inpro®, protects appearances so no one ever knows about your building's war with Mother Nature.
About Fireline 520
Fireline 520, LLC is an internationally known and trusted producer of 21st Century fire barriers, fire safety products and fire protection for architectural joints.