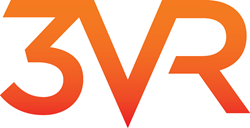 San Francisco, CA (PRWEB) January 06, 2015
3VR, the video intelligence company, today announced the appointments of leading experts to its newly formed retail advisor board. The board will serve as a strategic resource to 3VR as it continues to advance its Customer Insights business for in-store analytics.
The inaugural members of 3VR's retail advisor board include:
Karla Martin: A proven strategist and business advisor, Ms. Martin is a published expert in retail strategy and operations, organizational effectiveness, and complexity reduction. She is currently Director of Global Business Strategy at Google, a Board Member at the San Francisco Ballet, and an Advisory Board Member at Onor. Prior to this, she spent 17 years at Booz Allen Hamilton, where she headed the Retail and Luxury practices group and eventually became Vice President. Ms. Martin received her J.D. from Harvard Law School.
Judy Hopelain: Ms. Hopelain is the founder of boutique brand consultancy Pure Gravy LLC, and partner at Brand Amplitude LLC, an insights-led brand strategy consulting firm. In addition to consulting for leading companies and startups, Ms. Hopelain teaches Marketing and Brand Strategy Management at the University of California at Berkeley's Haas School of Business and serves as the undergraduate faculty advisor for Marketing.
Janet Carr: With over 20 years of experience in the retail industry, Ms. Carr was most recently the President of the Handbag Division at Nine West Group (fka The Jones Group). Previously, she has held executive leadership roles at Safeway, Gap Inc., Coach, and Ghurka. Ms. Carr holds an M.B.A. from Cornell University - S.C. Johnson Graduate School of Management.
"As 3VR expands its Retail business into solutions for marketing and store operations, it's great to partner with such an experienced and accomplished group of people," says Jeff Karnes, 3VR's SVP of Marketing and GM for the Customer Insights Retail business. "Karla, Judy and Janet each bring unique perspectives and strengths, which will help us shape our ongoing strategy and plans."
The formation of the Retail Advisor Board comes just as 3VR prepares for the National Retail Federation's BIG Show in New York City. From January 11-13, 2015, show attendees will be able to demo 3VR's Customer Insights solutions, including the VisionPoint™ Dashboard, VisionPoint Queue Management software, and VisionPoint Digital Signage software in booth #926.
For more information about 3VR's presence at NRF, please visit http://www.3vr.com/retailsbigshow2015.
About 3VR
Based in San Francisco, CA, 3VR provides video business intelligence solutions for real-time security and customer insights enabling organizations to protect employees, customers and assets as well as improve store operations and shopping experiences. 3VR products include hybrid network video recorders, video management and investigation software, comprehensive dashboards and reports and a robust suite of video analytics and APIs. 3VR is one of the fastest growing US-based private companies and is the standard for hundreds of global customers in Financial Services, Retail, Government, Critical Infrastructure and Hospitality. http://www.3vr.com
Contact
An Mai
3VR Inc.
415.513.4585
mediainquiries(at)3VR(dot)com