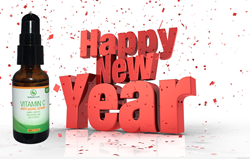 Herbalist will make you look great on the inside and out.
Channel Islands, CA (PRWEB) January 07, 2015
Top herbal medicine resource site and seller Herbalist.com recently bared the latest addition to its portfolio of natural health products.
Herbalist.com's new and improved Vitamin C Anti-Aging Serum is a potent facial serum made with 20 percent vitamin C and medical grade hyaluronic acid. The non-sticky vitamin C serum is specifically formulated to help smooth facial lines, improve skin elasticity, minimize wrinkles, boost collagen production, stabilize the skin's vitamin C levels, and consequently, build confidence through a healthier and younger looking skin.
"Herbalist.com is a known leader in natural health, and we're happy to unveil this new product that combines the natural anti-aging features of vitamin C with our expertise and technology," Adam Guild, Founder.
According to the Oregon State University's Linus Pauling Institute website, Vitamin C is an "essential part of skin health" and is a major contributor to photo protection. It is vital for adequate healing of wounds, and helps decrease UV-induced skin damage. Topical application of vitamin C has also been noted as an "effective route for delivering ascorbic acid to the skin." The Life Extension Magazine website adds that vitamin C, when applied topically, is more effective in mitigating the effects of free radicals, which in turn promotes firmer and more youthful skin. In fact, women, including those from Tibet during the Tang Dynasty and Native Americans, have historically turned to vitamin C for their anti-aging beauty regimens.
Herbalist.com's Vitamin C Anti-Aging Serum also has medical grade hyaluronic acid which has been noted for its anti-aging potential.
This new product from Herbalist.com, which is available on Amazon, comes with a 100 percent-no questions asked-money back guarantee.
"Striving for a healthier, happier and better looking you is a great way to start the coming New Year, and we're proud to say that our product really helps towards that goal, as proven by our clients themselves," Guild added. Early reviews for the Herbalist.com Vitamin C Anti-Aging Serum revealed that the product is "immediately effective" with users citing their noticeably brighter, softer and smoother skin.
All Herbalist.com products are made in the U.S. while adhering to the highest GMP (good manufacturing practices) standards of product integrity.
To find out more about Herbalist.com and the new and improved Vitamin C Anti-Aging Serum, log on to herbalist.com or check out the product page on Amazon.
About Herbalist.com
Launched in 1995, Herbalist.com provides the latest information on healing herbs, herbal remedies and a variety of other natural health products and businesses throughout the United States, now offering the largest database in the United States on natural health-related businesses. In addition, Herbalist.com offers health-related articles and news, a discussion forum, photos, a list of symptoms and more for anyone interested in natural health. For more information, please visit http://www.herbalist.com/ or http://store.herbalist.com