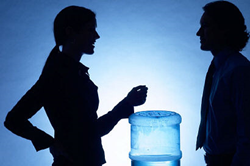 This class is an oasis; it is a spa retreat for those who want to learn how to communicate in a business environment and in real life...
Anchorage, Alaska (PRWEB) January 06, 2015
Today The Growth Company unveils its ground-breaking Communications Training Services. Lynne Curry, Ph.D., SPHR (CEO of The Growth Company, Inc.) has over 30 years of experience in management consulting and frequently provides Communications Training to the vast variety of TGC clients.
Today, The Growth Company highlights the strategies they teach businesses throughout Alaska and the nation on how to improve workplace communications. Click here to view the Communications Training Services The Growth Company offers. Even better, click here to EXPERIENCE TGC's Communications Training Services.
The Growth Company, Inc. is a Human Resource and Management consulting firm specializing in soft skills training, facilitation and mediation as well as investigations, coaching and manual/policy write ups and re-writes. The Growth Company, Inc. was established in 1978 and is one of the longest lasting consulting firms in Alaska. The Growth Company also has a Workplace Coach Blog, where Dr. Lynne Curry and other HR professionals post about everyday situations that a manager or supervisor may come across. They provide insight and the correct way to approach and handle these situations.