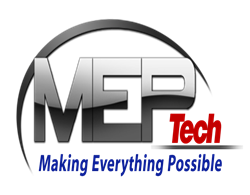 "The future of Video Projectors is INTERACTIVE"
Las Vegas, Nevada (PRWEB) January 06, 2015
Once Photonn is connected to a smart phone, it projects virtually any mobile app from the device on to a normal table or wall surface allowing users to play games, search the web, connect with social media, all in a super large format. Users literally "play with light" in real time.
A Photonn projector also creates multi-user functionality. People can play game apps around a table together, or build a business presentation simultaneously. Photonn connects to mobile devices using Bluetooth and HDMI, or USB cable to laptops and even desktops.
MEP Tech will be demonstrating its Photonn Projectors at the 2015 Consumer Electronics Show (CES) in Las Vegas, Nevada January 6th-9th, 2015 by invitation only.
"Photonn is a patented technology designed to change forever the way we use video projectors. A portable interactive projector allows people to collaborate and interact together with projected digital content in ways that have never been possible…" states Don Mealing, President of MEP Tech.
"MEP Tech's micro-projection technology has achieved a breakthrough level of experience where we can now interact with a projected image from a mobile app using the very same touch gestures we do now with our mobile devices" said Matt Stoker, MEP Tech's CTO. Simply select which games or apps to play right from the phone's icon array by touching, then swiping, tapping, or using two fingers to enlarge or contract an image.
Photonn projectors can also recognize physical objects placed within the interactive area, such as playing cards, dice, or even miniature characters. These objects can interact with projected scenes, thus creating amazing effects. Think of animated adventures between characters featured on playing cards, or 3-D objects. Physical characters are brought to life and can interact in digital animation sequences responding to human touch gestures.
MEP Tech will be demonstrating this exciting new Interactive Projector technology at CES. Formal product launch for consumers is expected for late 2015.
See: http://www.mep-photonn.com
http://www.facebook.com/meptech
For More Information, Press only:
MEP Tech, Inc
Don R. Mealing, President .
drmealing(at)gmail(dot)com
949-690-9900
Mark Davis, CEO
mepinator(at)gmail(dot)com
801-809-9784