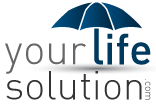 Clearwater, FL (PRWEB) January 06, 2015
YourLifeSolution.com, a service which provides instantaneous online life insurance quotes, is today announcing their recent entry into the National Ethics Association. According to the service, this verifies the service's legitimacy and is an honor that a website which is not operated by a licensed life insurance agent could not have received. "Anything I can do to differentiate myself from the majority of life insurance quote websites, which generally just distribute a person's personal information to the highest bidder, is incredibly beneficial to my brand.", said Eric Smith, the founder and independent life insurance agent of YourLifeSolution.com. YourLifeSolution.com has added a badge to the front of their website yesterday in an effort to advertise this reality.
YourLifeSolution.com's future plans involve joining NAIFA and various other relevant life insurance associations as a means to further the service's legitimate presence.
YourLifeSolution.com encourages everyone to view their own life insurance rates within the quote tool on the front page of the service's site. Consumers can also get instant life insurance policy quotes by phone at 888.374.2764.