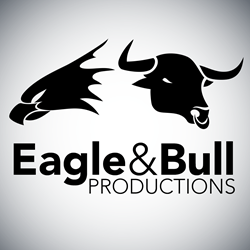 Art is unique in its cathartic ability…any effort to prevent recidivism is worthwhile
New York, NY (PRWEB) January 07, 2015
Brandon Hein is inspiring hope in situations where it's nearly impossible to find – in prison. Charged under California's felony murder rule for a murder he didn't commit, Hein is serving a life sentence. Yet, instead of sinking into despair, Brandon Hein has chosen to pursue personal growth and development through art. In addition to developing his own talents, he is teaching art to other inmates, motivating them to pursue positive meaning in their lives. His work is empowering incarcerated men and women to overcome the barriers of re-entry into life outside prison walls – and it's attracting attention. Independent filmmakers Kyle John Blake and Ken Hoag are planning to highlight Brandon Hein's artwork in a documentary designed to help raise money for and bring awareness to organizations like the Anti Recidivism Coalition. Through their production company, Eagle & Bull Productions, LLC, the filmmakers have begun a fundraising campaign for The Brandon Hein Project: A Film About Art and Prison.
"We were blown away by Brandon's art, but his positive attitude in prison is truly incredible," says Kyle John Blake. "He's been behind bars since he was 17 years old, over half his life spent serving a sentence imposed by an old, outdated legal concept, the felony murder rule," he added. According to Ken Hoag, "Art is unique in its cathartic ability, and here in the US, where we have a disproportionate prison population compared to every other country, any and all efforts to prevent recidivism and over-dependency on the criminal justice system is a worthwhile cause."
The United States currently incarcerates nearly 2.5 million people – a larger proportion of its population than any other country. Many obstacles face released inmates as they reenter society, and many people are excluded from establishing and participating in productive lives. Recidivism, a relapse in undesirable behavior, occurs in almost 50% of released prisoners in the US. Evidence proves that educational programs, such as those championed by Brandon Hein, have a direct economic benefit to society.
The Brandon Hein Project is seeking a budget for producing and distributing a short film. The proceeds will fund art and education programs in correctional facilities, and support the Anti Recidivism Coalition. Filmmakers Kyle John Blake and Ken Hoag are experienced in all aspects of the production process and have produced a short film presenting their project. See it here.
About Eagle & Bull
Eagle & Bull Productions, LLC was founded by New Jersey natives Kyle John Blake and Kenyon Hoag. Over the last seven years they have produced a variety of projects together including commercials, television pilots, webisodes, music videos and documentaries. Kyle John Blake attended the University of Connecticut and has worked at Fox, HBO, CESD Talent Agency and is currently a Custom Content Producer at Bleacher Report Video NYC. Kenyon Hoag attended Pace University and has worked at Warrior Poets, Swag Media Factory, HBO and is currently a Development Producer at Bray Entertainment in Hoboken, NJ. Find out more, visit http://www.eagleandbull.com