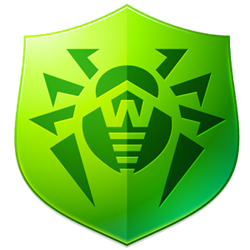 (PRWEB) January 06, 2015
Doctor Web has announced that its Dr. Web v.9 Anti-virus app is now enabled for Intel® Atom™ Processor-based tablets for Android*. The agile security application keeps harmful viruses from affecting tablet functionality.
This app performs quick or full system scans as well as custom scans for individual files and folders. It can unlock a device compromised by locker ransomware and remove this without damaging files. Utilizing unique Origins Tracing™ technology, the app detects new and unknown malware. Dr. Web Anti-virus offers extensive protection for SD cards running Windows* software by moving identified threats to quarantine where they can be confirmed and restored if users desire. This efficient application minimally impacts system performance and economizes battery life for overall smoother operation.
Users of tablet devices can now be assured that their data and operating system is safe from unfriendly viruses. Doctor Web had access to a broad portfolio of business and technical support through the Intel® Developer Zone.
"The Dr. Web Anti-virus app is a powerful security measure that keeps Android* tablets powered by Intel® Atom™ Processors free from harmful, invasive programs," says Boris Sharov, CEO of Doctor Web. "Users appreciate the confidence that comes from having this protective tool."
Dr. Web v.9 Anti-virus is available for immediate download at Google Play: https://play.google.com/store/apps/details?id=com.drweb.pro
About Doctor Web
Doctor Web is the Russian developer of Dr.Web anti-virus software. We have been developing our products since 1992. The company is a key player on the Russian market for software that meets the fundamental need of any business — information security. Doctor Web is one of the few anti-virus vendors in the world to have its own technologies to detect and cure malware. Our anti-virus protection system allows the information systems of our customers to be protected from any threats, even those still unknown. Doctor Web was the first company to offer an anti-virus as a service and, to this day, is still the undisputed Russian market leader in Internet security services for service providers. Doctor Web has received state certificates and awards; our satisfied customers spanning the globe are clear evidence of the high quality of the products created by our talented Russian programmers. For more information, visit: http://www.drweb.com/?lng=en.
About the Intel Developer Zone
The Intel Developer Zone supports independent developers and software companies of all sizes and skill levels with technical communities, go-to-market resources and business opportunities. To learn more about becoming an Intel® Software Partner, join the Intel Developer Zone.
Intel, the Intel logo and Intel Inside are trademarks of Intel Corporation in the U.S. and/or other countries.
*Other names and brands may be claimed as the property of others.
Copyright © 2014 Intel Corporation. All rights reserved.