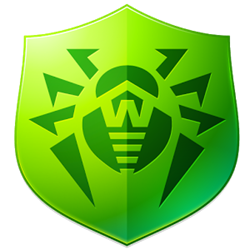 (PRWEB) January 07, 2015
A recent marketing document from Doctor Web highlights the remarkable safety measures of the Dr. Web v.9 Anti-virus app, now that it is enabled for Intel® Atom™ Processor-based Android* tablets.
The brochure lists the features that users can expect, including fast, whole system or custom file and folder scans. It can also detect unknown threats and safely isolate them in quarantine without damaging important data. SD card information is protected from autorun programs that can make Windows* software vulnerable. It can even remove locker ransomware and restore devices that have been compromised by locker ransomware.
The document notes that tablet users appreciate the next-level of security that comes with this sophisticated application. The Dr. Web Anti-virus V.9 app is easily downloaded and provides responsive, encompassing mobile device safety.
Dr. Web v.9 Anti-virus is available for immediate download at Google Play: https://play.google.com/store/apps/details?id=com.drweb.pro
About Doctor Web
Doctor Web is the Russian developer of Dr.Web anti-virus software. We have been developing our products since 1992. The company is a key player on the Russian market for software that meets the fundamental need of any business — information security. Doctor Web is one of the few anti-virus vendors in the world to have its own technologies to detect and cure malware. Our anti-virus protection system allows the information systems of our customers to be protected from any threats, even those still unknown. Doctor Web was the first company to offer an anti-virus as a service and, to this day, is still the undisputed Russian market leader in Internet security services for service providers. Doctor Web has received state certificates and awards; our satisfied customers spanning the globe are clear evidence of the high quality of the products created by our talented Russian programmers. For more information, visit: http://www.drweb.com/?lng=en.
About the Intel Developer Zone
The Intel Developer Zone supports independent developers and software companies of all sizes and skill levels with technical communities, go-to-market resources and business opportunities. To learn more about becoming an Intel® Software Partner, join the Intel Developer Zone.
Intel, the Intel logo and Intel Inside are trademarks of Intel Corporation in the U.S. and/or other countries.
*Other names and brands may be claimed as the property of others.
Copyright © 2014 Intel Corporation. All rights reserved.