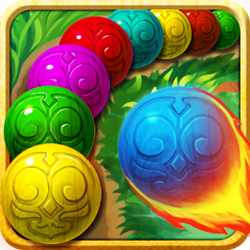 (PRWEB) January 07, 2015
An announcement from easygame7 revealed that the Marble Legend gaming app is now enabled for Intel® Atom™ Processor-based tablets for Android*. As a result, the visually stunning game is introduced to a larger gaming audience worldwide.
With multiple modes, powerups and unique combinations, this game invites the user to a whole different approach in the match-3 genre. As players progress through varying levels of difficulty, they acquire new props like arrows and bombs to make the action increasingly involved. With simply gorgeous graphics and silky smooth gameplay, Marble Legend presents a satisfying entertainment experience.
The challenge offered by the app is now delivered to an even wider community of enthusiastic gamers. easygame7 had access to a portfolio of business and technical tools through the Intel® Developer Zone.
The Marble Legend app is available for immediate download at Google Play: https://play.google.com/store/apps/details?id=com.easygame.marblelegend
About the Intel Developer Zone
The Intel Developer Zone supports independent developers and software companies of all sizes and skill levels with technical communities, go-to-market resources and business opportunities.
To learn more about becoming an Intel® Software Partner, join the Intel Developer Zone.
Intel, the Intel logo and Intel Inside are trademarks of Intel Corporation in the U.S. and/or other countries.
*Other names and brands may be claimed as the property of others.
Copyright © 2014 Intel Corporation. All rights reserved.