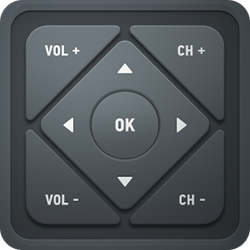 (PRWEB) January 08, 2015
An exciting announcement from the developers at Color Tiger revealed that its Smart IR Remote is now optimized for Android* tablets powered by Intel® Atom™ processors. This useful app turns mobile devices into universal remotes for household electronics.
The Smart IR Remote app eliminates the need for separate remotes for receivers, TVs or DVD players. Users can customize, automate and even gesture control their electronic equipment with the tap of a finger. Commands can be batched together for convenience, and a setting enables TVs or media players to silence automatically when a call comes in.
Compatibility with Android* tablets means users have all the intuitive advantages of their mobile device with all the command capability of a remote control. Plus, the enhanced features of the Smart IR Remote allow improved electronic user experience in one, lightweight design.
"We are taking electronic customization to the next level with the Smart IR Remote," says Michael Simkovic, lead developer at Color Tiger. "Android* tablets with responsive Intel Atom processors provide an intelligent and responsive platform so that people can operate their music and movies all on one device."
The Smart IR Remote app is available for immediate download on Google Play: https://play.google.com/store/apps/details?id=com.remotefairy
About Color Tiger:
Color Tiger is a leading edge team of developers who specialize in applications for consumer electronics and mobile technology. For more, visit: http://www.colortiger.com/home
About the Intel Developer Zone
The Intel Developer Zone supports independent developers and software companies of all sizes and skill levels with technical communities, go-to-market resources and business opportunities.
To learn more about becoming an Intel® Software Partner, join the Intel Developer Zone.
Intel, the Intel logo and Intel Inside are trademarks of Intel Corporation in the U.S. and/or other countries.
*Other names and brands may be claimed as the property of others.
Copyright © 2014 Intel Corporation. All rights reserved.