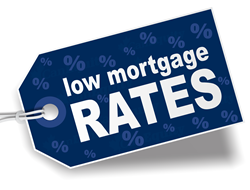 A 3.75% rate has not been quoted since May 21st, 2013
Chicago, IL (PRWEB) January 05, 2015
Peoples Home Equity is pleased to inform prospective home buyer readers that 30 year mortgage rates have fallen dramatically low recently. These low rates have created a great opportunity for first-time home buyers to lock to purchase a property at a very affordable rate.
According to MortgageNewsDaily.com, January 5th is the first time 30-year mortgage rates were prevalently quoted as 3.75%. The mortgage news source stated that "As of yesterday, it was still neck and neck with 3.875%". A 3.75% rate has not been quoted since May 21st, 2013. Peoples Home Equity sees major opportunity right now for first-time home buyers to at least apply for a mortgage and see what rate may be offered to them. For those that have already applied for a loan and have been waiting to lock in the lenders offered floating rate, now would be a great time! Yes, rates could go lower, but it's unlikely given the Federal Reserve's intent to raise interest rates in 2015.
At the same time there has been stress on mortgage rates to continue lower. European markets are struggling to increase lending and a quantitative easing policy may be introduced by the European Central Bank very soon. It is the combination of the end of America's quantitative easing policy, and the start of Japan's and probably Europe's that keeps interest rates, and thus mortgage rates trend in a narrow range between 3.5% and 4.5%.
In the event of another economic crisis the Federal Reserve would probably pause its plans to increase interest rates. However, interest rates have been at their low of 0.25% for so long that the Fed is worried about inflation getting ahead of itself thus compelling the organization to balance the economy with a hike in its Fed funds rate.
Peoples Home Equity thinks first-time home buyers should always focus on the present. Listening and reading to pundits forecast what may or may not happen 3-12 months from now is risky. Yes, rates may continue lower saving money on a mortgage payment, but home prices may move higher which cancels out the affordability. A 3.75% 30-year fixed rate is a great deal, especially when put into the context of historically higher rates.
Contact a Peoples Home Equity loan officer today at: 262-563-4026