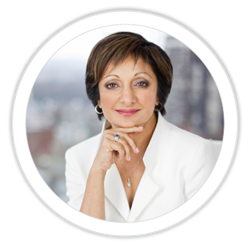 After 12 to 16 weeks, you can expect to notice a more dramatic difference in the fullness and beauty of your lashes
Vancouver, BC (PRWEB) January 06, 2015
Dr Roz Kamani, a renowned Vancouver medical aesthetic doctor, has recently announced that aging eyelashes can be made longer, fuller and darker with Latisse at her Kitsilano Skin Care Clinic. A powerful and safe eyelash growth treatment, Latisse is a prescription solution available only through a medical aesthetic doctor. It helps eyelashes grow longer and fuller in a natural way, compared to artificial methods such as tinting or adhesives.
Latisse is applied directly to the lash line and works by prolonging the growth phase of the hair follicle. It also helps to generate extra lashes, resulting in more thicker and fuller results.
"Latisse is safe, has been tested for many years and is recognized by the best Aesthetic doctors in Vancouver and abroad," states a representative from Dr Roz Kamani's Kitsilano Skin Care Clinic. "It creates visible results as quickly as 8 weeks. After 12 to 16 weeks, you can expect to notice a more dramatic difference in the fullness and beauty of your lashes."
About Dr Roz Kamani
Dr. Roz Kamani is a respected expert in Medical Aesthetics for over thirteen years, dedicated to revealing, protecting and enhancing the full health and beauty potential. Dr. Roz Kamani and her friendly staff offer sought-after treatments and procedures, such as Botox to treat facial and neck wrinkles, injectable Dermal Fillers for facial contouring, as well as volume enhancement and non-surgical facelifts at her Kitsilano Skin Care Clinic. Dr. Roz Kamani is recognized as one of the premier Vancouver Botox specialists. She also has advanced training in Medical Aesthetics and the use of neuromodulators (Botox) and Dermal Fillers, refining her skills in non-surgical face-lifts and beautification using combination therapies.
For more information, log on to http://rozkamani.com/ or call 604.222.2111.