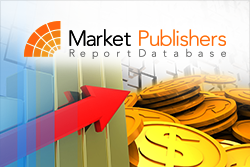 London, UK (PRWEB) January 06, 2015
China comprises 20% of the total sales of furniture and floor coverings globally and is likely to boost its share to around 30%. This will lead to a more rapid growth in the APAC region, which is expected to achieve sales of USD 139 billion (42% of total sales) from the home furniture and homeware retailers channel by the end of 2018. The furniture and floor coverings sector is expected to be driven by surging household incomes of consumers and a hike in homeownership.
Total retail sales for the sector in the Americas were estimated at USD 159 billion, mainly owing to rising sales in the US market. Over the upcoming 5 years, Chile is set to replace Argentina as the 5-th largest market; meantime, Brazil will keep its leadership position in terms of market size and attractive rate of growth, driven by demand from middle-class customers. Furniture is anticipated to be the most valuable product category throughout the marketplace.
Comprehensive research report "Global Furniture and Floor Coverings Retailing, 2013-2018: Market Dynamics, Retail Trends and Competitive Landscape" worked out by Conlumino is now available at MarketPublishers.com.
Report Details:
Title: Global Furniture and Floor Coverings Retailing, 2013-2018: Market Dynamics, Retail Trends and Competitive Landscape
Published: December, 2014
Pages: 103
Price: US$ 4,950.00
http://marketpublishers.com/report/retail/global-furniture-n-floor-coverings-retailing-2013-2018-market-dynamics-retail-trends-n-competitive-landscape.html
The report provides an unbiased analysis of the global furniture and floor coverings retail industry, with coverage of actual and forecasted market data. It provides a detailed understanding of global retail sales in the major market categories across various channels. Market data by category including furniture and floor coverings individually are examined. Furthermore, it limelights the dominant and most rapidly developing markets for the furniture and floor coverings categories, pinpointing the key trends that have a bearing on the markets.
Reasons to Buy:

Get access to an analysis of the latest trends, and market dynamics (covering 9 channels) in the retail market space in top countries across the Asia-Pacific, Americas, Europe, and the Middle East and Africa regions.
Determine the largest and most rapidly growing channels for the category in the leading countries across the key regions discussed along with the highest growth by value.
Derive benefits from an all-round analysis of the major trends affecting the furniture and floor coverings retail universe.
Keep track of the competitive scenario, with a deep analysis of the leading global players in the key regions.
More comprehensive reports by the publisher can be found at Conlumino page.