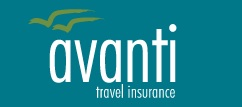 UK (PRWEB UK) 7 January 2015
This year has been one of the warmest Decembers on records and until Saturday many resorts in the Alps were reporting a lack of snow. However, freak snow falls over the weekend have meant that more than 15,000 angry tourists have been stranded in their vehicles.
It had been described as one of the worst starts to the Alpine ski season, with thousands of skiers and snowboarders heading to the slopes to find piste closures due to lack of snow, leading to severe disappointment. In contrast, those heading on skiing holidays in the Alps have now found themselves spending the night in their vehicles, or in makeshift emergency centres due to heavy snow fall. Travellers that had managed to reach their destinations were also warned of possible avalanches.
People that have taken out cover with Avanti Travel Insurance need not worry, as their winter sports policy (up to age 70) includes piste closure due to a lack of snow or adverse weather conditions, as well as travel delays due to bad weather. They also include 17 days of free winter sports cover with all Avanti annual multi trip policies for those aged up to 70 years.
Not only has the lack of snowfall recently underwhelmed holidaymakers visiting the Alps, but now extreme weather has delayed tourists from arriving at their destinations. This means that those affected without comprehensive winter sports insurance cover will find further disappointment, receiving no financial compensation for the holiday package that they have been unable to experience.
Authorities have been accused of being under prepared and not responding appropriately to the orange weather alert, which is the second highest on the scale, and tourists have complained that there was no information available and an inefficient number of police.
Overall, these two events highlight the importance of ensuring that appropriate insurance is taken out prior to travelling, and for anyone booking a skiing or snowboarding holiday in the near future, Avanti Travel Insurance recommends that winter sports travel insurance is taken out well in advance so that they are financially secure if they encounter any problems.
Source: The Guardian - 28/12/2014