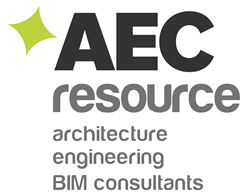 Our collaboration with Autodesk will be of great benefit to the entire Latin American Market
Costa Mesa, CA (PRWEB) January 20, 2015
AECresource Group today announced that it has earned the new Autodesk Consulting Systems Integrator (CSI) Partner status from Autodesk, Inc., a leader in 3D design, engineering and entertainment software. AECresource Group's proven track record with Autodesk has shown they provide the highest level of industry- leading knowledge and expertise in leveraging Autodesk solutions and have made significant investments in Building Information Modeling (BIM) Consulting and Implementation for the built environment.
Autodesk Technology, is the foundation of AECresource Group's industry-leading knowledge and expertise at implementing measurable enhancements to the building life cycle with efficiencies in the design, development, and review process through professional services and BIM technology solutions.
AECresource Group has successfully completed more than 1,000 BIM process-based projects resulting in over 400,000 hours of BIM consultancy services. It's through this experience that AECresource Group has developed a best of breed methodology to assist customers in leveraging their Autodesk product investment, while maximizing Building Information Modelling technologies and workflows. "Our collaboration with Autodesk will be of great benefit to the entire Latin American Market. AECresource Group possesses in-depth BIM expertise that provides an end-to-end solution, allowing our customers to rapidly build smart designs and reduce risks early in the design cycle; by enhancing collaboration, coordination and communication with the latest Autodesk Software". Daniel Biagi, Associate Principal of AECresource Group
"Autodesk is very excited to have AECresource Group join the CSI program. Over the past 6 months we have been working together on a number of projects leveraging AECresource Group's expertise, implementation services and commitment to help their customers make the transformation to BIM to fully reap the benefits of today's leading technologies," says Abel Smit, Senior Director CSI Program, Strategic Solutions.
The new CSI Partner Program enables AECresource Group to focus and brand their expertise in delivering solutions and professional services in the highly specialized field of BIM. By meeting all of the Autodesk certification requirements as well as meeting each level of service and standards set by Autodesk, AECresource Group demonstrates it can be a key customer adviser to Autodesk BIM customers.
About AECresource Group, Inc.
AECresource Group, Inc. is Latin America's leading professional services company for design and engineering technologies. AECresource Group, Inc. improves the way organizations design, develop, and manage building, 3D visualizations, plant design, and oil & gas projects. Companies from around the globe work with AECresource Group, Inc. in order to gain a competitive advantage through technology consulting, implementation, and professional services.
Operating since 2009, AECresource Group's highly educated staff of 70 includes degreed Architects, Engineers, Industrial Designers and 3D Artists from the top universities of the U.S. and Latin America. AECresource Group only employs the brightest and sharpest minds to create innovative design solutions for their clients. Building Information Model (BIM) technology enables AECresource Group to generate better designs, more accurate construction documents, photo-realistic renderings, animations, management of building resources and manufacturing opportunities.
For more information please visit http://www.aecres.com
Mel Wallace: Global Director of Business Development
mwallace(at)aecres(dot)com
704.965.2416
949-209-8779
Autodesk and the Autodesk logo are registered trademarks or trademarks of Autodesk, Inc., and/or its subsidiaries and/or affiliates in the USA and/or other countries