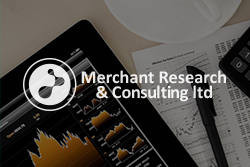 London, UK (PRWEB) January 06, 2015
As of 2013, the volume of the world output of niobium (columbium) decreased by 1.8% YoY. In the same year, Brazil took lead in the world niobium market in terms of production, accounting for over an 88% share of the overall output. Meantime, Canada was the second biggest niobium producer in the world; its share totaled 9.8% of the total niobium production volume. Worldwide reserves of niobium are adequate to satisfy the world demand for the material in the upcoming years.
Presently, Australia and Brazil boast the largest deposits of tantalum. In 2013, the global market for tantalum witnessed a decrease in terms of production; the global tantalum production fell by 13.6% YoY. Rwanda, which was the leading producer of the material, held a 25.4% share of the total tantalum output. It was followed by Brazil, Congo, Nigeria and Canada. Each country accounted for 23.7%, 18.6%, 10.2% and 8.5% shares of the overall tantalum production, respectively. World tantalum deposits are estimated to be sufficient to meet the demand in the years ahead.
In-demand research report "Tantalum and Niobium (Columbium): 2014 Market Review and Forecast" prepared by Merchant Research & Consulting Ltd is now available at mcgroup.co.uk.
Report Details:
Title: Tantalum and Niobium (Columbium): 2014 Market Review and Forecast
Published: November, 2014
Pages: 89
Price: US$ 1,890.00
http://mcgroup.co.uk/researches/tantalum-and-niobium-columbium
The comprehensive research report provides wealth of valuable data, covering the performance (historical and present) of the global market for tantalum and niobium. It overviews the current and historical market scenario globally and across the key regions/countries. The study includes thorough descriptions of tantalum and niobium, reviews their main uses, estimates global deposits and gives details on their substitutes. In addition, it examines the world tantalum and niobium production, demand and consumption trends as well as presents figures, analyses price fluctuations during 2008-2013 and also contains statistics on imports and exports. Besides, the in-demand report presents detailed information on the leading tantalum and niobium manufacturers, sheds light on downstream markets and summarizes the latest projects. Future prospects of the market till 2018 are discussed, too.
Reasons to Buy:

Deepen your knowledge of the global tantalum and niobium market environment and obtain unique qualitative and quantitative data on the market performance since 2008.
Expand foothold within the market and support sales activities by gaining full understanding of the key market trends, drivers and challenges.
Snapshot of the top producers helps to get a glimpse at the competitive scenario and better understand the businesses of the major rivals.
Ensure effective business strategies by using the detailed tantalum and niobium market statistics and analysis.
Identify the most lucrative opportunities.
Get a look at the possible market development through 2018.
More research reports by the publisher can be found at Merchant Research & Consulting page.