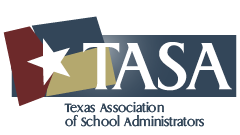 (PRWEB) January 08, 2015
Palomar Modular Buildings will be exhibiting at the Texas Association of School Administrators Midwinter Conference. The Annual Conference is being held at the Austin Convention Center in Austin, Texas from January 25-28. Palomar will have a trade show display exhibiting the company's education building solutions at booth 1013. The company provides a selection of buildings for the public and private education markets in Texas, including temporary or portable classrooms, and complete school campus complexes.
This year's conference offers critical sessions addressing the administrative issues that face school leaders every day. A host of General, Thought Leader, and Concurrent Session speakers will challenge attendees to think in ways they never have and provide direction as they steer their districts down new and innovative paths. To that end, the conference program touches on every aspect of school leadership, including topics like finance, human resource management, instructional leadership, facility planning, and operations, as well as the work of the Texas High Performance Schools Consortium.
The TASA Midwinter Conference features a comprehensive selection of concurrent sessions, including examples of innovative practices in school districts throughout the state, as well as sessions that highlight the collaboration between TASA and other organizations, topics of legal interest, statutory and policy matters, and Texas Education Agency programs.
About Palomar Modular Buildings
Palomar Modular Buildings manufactures advanced modular buildings for a range of industries including office, retail, healthcare, education and workforce housing. The company's state-of-the-art manufacturing facility in DeSoto, Texas, is staffed with a dedicated workforce of skilled tradesmen and production managers that have produced hundreds of modular projects from simple additions to complex new facilities.
If you would like further information about this press release or to schedule an interview with John Martin, please contact John Martin at jmartin(at)palomarmodular(dot)com or call 1-866-312-4032.