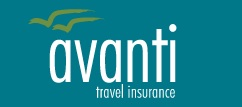 (PRWEB UK) 9 January 2015
Along with the celebrations on New Year's Eve, people make New Year's resolutions, and doing more exercise and improving fitness were the most popular resolutions from 2013.
In fact, the study by YouGov that was published on January 3rd 2014 and surveyed 1,937 adults in the UK highlighted that 51 percent of people surveyed planned to exercise more and improve their fitness in the New Year of 2014, which is above other popular New Year's resolutions such as saving money and giving up smoking.
With this in mind, Avanti Travel Insurance has created a guide on the best 'fitspiration', advice and technologies that will guarantee that people have a very healthy New Year. As a specialist provider of medical travel insurance, helping to make fitness fun, easy and achievable is something that Avanti cares about.
The 'A healthy New Year nailed' article on the Avanti Travel Insurance website features some great devices, such as Garmin's Forerunner watch that measures the distance people run and swim, as well as boasting other useful features.
Other devices that feature in the blog post include the Nixon Supertide, TomTom's Cardio GPS sport watches and the Nike+ FuelBand.
The health guide also reveals that there are plenty of health-focused apps on the market too, with the NHS Choices Couch to 5k app, the Endomondo app, Runtastic apps and an app from Strava all being featured, and also highlights the health blogs that are a good starting point for any fitness plans.
So to everyone that is planning to get fit this New Year, take a look at Avanti Travel Insurance's guide to help make a New Year's resolution a successful ones.
Disclaimer: Any views or opinions presented in the fitness article are solely those of the author and do not necessarily represent those of the company.
Read more about the YouGov study here.