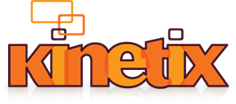 He shares our values and our focus on using contemporary recruiting tools to achieve success in matching top candidates with the right careers—especially in the healthcare industry
ATLANTA, Georgia (PRWEB) January 07, 2015
Kinetix (the RPO/recruiting firm for growth companies) announced today that Jay Kuhns—longtime Vice President of Human Resources at All Children's Hospital in St. Petersburg, Florida—will be joining their executive team in a newly created position as Vice President of Operations and Healthcare Strategy. He will be reporting to the CEO of Kinetix, Shannon Russo.
In this newly created role, Kuhns will guide the growth of the Kinetix recruiting team, leading the ongoing evolution of internal process, coaching platforms and technology designed to deliver high-impact candidates to all clients. Additionally, Kuhns will have strategic oversight of all Kinetix healthcare clients. Kinetix is the recruitment process outsourcing (RPO) firm for some of the nation's top businesses, ranging from Fortune 500s to growth companies, and has now expanded to healthcare by partnering with one of the top medical facilities in the nation.
"I am thrilled that Jay will be joining our team," said Russo. "He shares our values and our focus on using contemporary recruiting tools to achieve success in matching top candidates with the right careers—especially in the healthcare industry. He has shown himself to be an extraordinary leader throughout his career and has a proven track record."
"I am really motivated and excited to start working with Kinetix in this newly created position, and very much look forward to impacting our client partners in a meaningful way," said Kuhns. "One of the things I am most passionate about is the healthcare industry—the end work product is people getting well. The culture and energy at Kinetix is unbelievable. Our styles and approaches to work mesh perfectly, and I'm fired up to start contributing to Kinetix' continued success."
Kuhns will join Kinetix on January 12. Prior to his well-regarded career at All Children's, he was VP of Human Resources at Hospital Corporation of America, and earlier in his career served as Director of Human Resources at UHS Hospitals. Kuhns is also a thought leader in the Human Resources industry, cited often in national media and running his own industry blog at No Excuses HR (http://www.noexcuseshr.com)
Kinetix is the recruitment process outsourcing firm for growth companies, leveraging an integrated services model composed of total RPO, Staffing & Recruiting and HR Consulting. We guarantee your growth will never be slowed by an inability to acquire and retain the best talent.