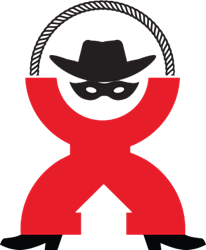 Don't Put Your Loan In Danger, Call The Loan Arranger
Denver, Colorado (PRWEB) January 07, 2015
Mortgage Banker, Jason M. Ruedy, also known as The Home Loan Arranger, agrees with statements recently published in a Time.com article regarding the status of the current real estate market, but he does not necessarily believe that housing will always be a "drama free zone in 2015." In his opinion, Mr. Ruedy believes that the real estate market will be more stable than it has been over the past several years, but potential home buyers and sellers should be cautiously prepared for a complex buying and selling process in the coming year.
According to the abovementioned Time.com article published on December 19, 2014 entitled Buying or Selling a Home in 2015? Here's What You Need to Know, "After a boom, a bust, and a bounce, housing finally gets back to "normal." The article also states that "Housing should be a drama-free zone in 2015."
"I agree with the Time.com article in that there will be more stability in 2015 because the economy in the United States appears to be heading in the right direction. Additionally, mortgage interest rates will likely stay relatively low in 2015. However, things are still fairly difficult for self-employed individuals seeking a mortgage. Also, housing prices are almost always poised to be volatile in certain metropolitan areas." - Jason M. Ruedy, The Home Loan Arranger
The author of the Time.com article indicates that anyone thinking about buying or selling in 2015 should do the following:

Forget bidding wars
Save money on a low interest mortgage
Renovate instead of move to a different/new house
According to The Home Loan Arranger, the Time.com article makes several good points, but the real estate and mortgage markets in 2015 may be more complicated than indicated by the Time.com article's author.
"I agree that bidding wars are going to be less common in 2015 than they were in the past - because more sellers are being advised by their real estate agent to price their home correctly. Also, I believe that mortgage interest rates will stay low next year. Finally, it often makes sense for homeowners to remodel their current home by utilizing a home equity line of credit (HELOC) - instead of moving to a different home.
However, it's important to realize that everyone's situation is unique. Some purchases will result in bidding wars. Some people will not qualify for the lowest interest mortgage. And, it doesn't always make sense to renovate an existing home using a HELOC." - Jason M. Ruedy, The Home Loan Arranger
According to Mr. Ruedy, one of the best things a home seller can do is enlist the help of an experienced real estate agent who can provide the best possible assistance. And a home buyer should use a knowledgeable mortgage broker who will work tirelessly to find the best possible mortgage for each and every unique client.
About The Home Loan Arranger:
Mr. Jason M. Ruedy, also known as The Home Loan Arranger, has 20+ years of experience in the mortgage business. His company was built around the crucial principles of hard work, discipline, and determination. The Home Loan Arranger evaluates client applications quickly and efficiently and structures loans with the best possible terms. Mr. Ruedy is successful in achieving loan closings for clients while meeting their highest expectations. Jason M. Ruedy is ranked #2 in the state of Colorado by Scotsman Guide, which is the top leading resource for mortgage originators.
For media inquiries, please contact Mr. Jason M. Ruedy, "The Home Loan Arranger":
The Home Loan Arranger
512 Cook St #100
Denver, CO USA
Phone: (303) 862-4742
Toll Free: (877) 938-7501
http://www.thehomeloanarranger.com/