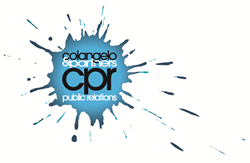 NEW YORK, NY (PRWEB) January 07, 2015
Colangelo & Partners (http://www.colangelopr.com), a leader in marketing communications for wine, spirits, food and lifestyle companies, announces today the opening of a Madrid office, as well as affiliate agency partnerships in Italy and California.
"We're expanding our network both within the US and globally to better serve our existing clients and develop more opportunities in markets that are strategic for our business," said Gino Colangelo, president, Colangelo & Partners.
Madrid native Gonzalo Gutierrez, a two-year veteran of Colangelo & Partners' New York office, will run the Madrid office. He returns home to help build the agency's business in Spain and support the firm's current clients, including Wines from Spain and the Wine Foundation of Castilla La Mancha.
Colangelo & Partners also formalizes an affiliate agency relationship with Trefoloni & Associates, a leading Italian public relations agency with offices in Milan and Florence. The two agencies have collaborated on client services in Italy and the US over the past year, and agreed to formalize the relationship going into 2015.
"This partnership will allow us to better serve our existing clients and develop new business opportunities," said agency president Dante Trefoloni. Clients on which the agencies have already collaborated include Vias Imports and The Damilano Wine Company.
In Los Angeles, Colangelo & Partners teams up with Please the Palate, an agency with which Colangelo has collaborated for several years on events for clients including Slow Wine, Wines from Spain, Wines of South Africa and others.
"This affiliation formalizes a relationship that has been going on in practice for years," said Allison Levine, president of Please the Palate.
In addition to the new offices, Colangelo & Partners announces several new account wins, including Distell's Amarula; Ornellaia; Qupé and Trinity Hill from Terroir Selections; Vermouth Royale from EuroWineGate; Sapporo Beer; Tariquet (a wine and Armagnac producer from Gascony) and Wines of South Africa. The complete list of current clients can be viewed at colangelopr.com/clients.
"Our growth curve the past two years has been steep," said Colangelo. "In 2014 our revenue increased by over 60% to over $5 million and our client base increase by over 20%. We expect the global expansion to position us for continued growth."
About Colangelo & Partners
Colangelo & Partners (http://www.colangelopr.com) specializes in premium food, wine, spirits and lifestyle brands, and has long established relationships with the key press that drive these business categories and help determine the industry leaders. Agency principals have years of experience in retail and distribution as well as public relations, a rare combination that gives CPR invaluable insights into consumer purchasing behavior. The agency focuses on 'closing the loop' between creative communications programs, distribution, promotion, publicity and the consumer in order to maximize the efficiency of its communications programs and deliver measurable results. Founded in 2006, Colangelo & Partners was honored as one of the year's top integrated communications firms at the 2013 Agency Elite Awards and for one of the best digital marketing campaigns at the 2014 Digital PR Awards.
About Trefoloni & Associates
Trefoloni and Associates (http://www.trefolonieassociati.com/) is an integrated communication, marketing and publicity agency, specialising in the creation of customised and innovative communication services including: press agency; Public Affairs; Crisis Management; Digital PR; Advertising Procurement; Integrated Services; Internationalisation Services; Events; Networks. The promotional activity for our clients is part of a 360 degree communication concept that encompasses a corporate press agency, product promotion and image consultancy through to publicity campaigns, event conceptualization, brand identity and internationalisation services. Thanks to the experience and competence of its professional team, Trefoloni and Associates has communications expertise in the highly specialised journalism sector, in both national and international spheres.
About Please the Palate
Please the Palate is a boutique firm specializing in marketing and event planning for the wine and spirits industry. From new product launches to regional promotions, Please the Palate creates and tailors packages to meet each client's needs from the big picture to the organizational details. Owner Allison Levine has designed and produced trade tastings in all major markets around the United States for wineries, wine associations and spirits companies, both domestic and international. Please the Palate is dedicated to providing seamless customer service.