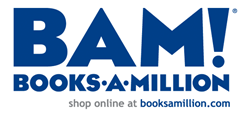 The year was filled with so many great releases and Books-A-Million is excited to present them to our customers. Mary Gallagher, Senior Vice President of Merchandising for Books-A-Million
Birmingham, Ala. (PRWEB) January 06, 2015
Books-A-Million celebrates the best books and movies of 2014 by releasing its best of list which can be found online at Books-A-Million's Best of 2014. The list highlights the best of the year and includes Pulitzer Prize winners, National Book Award finalists and pop culture favorites. Several categories are included and the list appeals to people of all interests.
"We are happy to show our customers the best of what 2014 had to offer with this list," said Mary Gallagher, Senior Vice President of Merchandising for Books-A-Million. "The year was filled with so many great releases and Books-A-Million is excited to present them to our customers."
In addition to an extensive selection of books, toys and technology, Books-A-Million has shown that it is dedicated to presenting the best that the literary world has to offer. This 2014 best of list combined with Books-A-Million's Author Signing Series, Signed Editions collection and President's Picks, shows that it is devoted to getting its customers today's best authors. Books-A-Million's best of list for 2014 can be found below.
Best Fiction

"The Goldfinch" by Donna Tartt
"All the Light We Cannot See" by Anthony Doerr
"Gray Mountain" by John Grisham
"Revival" by Stephen King
"Written in My Own Heart's Blood" by Diana Gabaldon
"Somewhere Safe with Somebody Good" by Jan Karon
"The Hurricane Sisters" by Dorothea Benton Frank
"The Invention of Wings" by Sur Monk Kidd
"Natchez Burning" by Greg Iles
"Edge of Eternity" by Ken Follett
Best Non-fiction

"Killing Patton" by Bill O'Reilly
"41: A Portrait of My Father" by George W. Bush
"Hard Choices" by Hillary Rodham Clinton
"Flash Boys" by Michael Lewis
"The Innovators" by Walter Isaacson
"13 Hours" by Mitchell Zuckoff
"Yes Please" by Amy Poehler
"In the Kingdom of Ice" by Hampton Sides
"Jerry Lee Lewis: His Own Story" by Rick Bragg
"Deep Down Dark" by Hector Tobar
Best from Page to Screen

"Gone Girl" by Gillian Flynn
"The Best of Me" by Nicholas Sparks
"The Hobbit" by J.R.R. Tolkien
"This is Where I Leave You" by Jonathan Tropper
"Horns" by Joe Hill
Best Kids

"Diary of a Wimpy Kid: The Long Haul" by Jeff Kinney
"The Blood of Olympus" by Rich Riordan
"Rush Revere and the American Revolution" by Rush Linbaugh
"Minecraft: The Complete Handbook Collection"
"Dork Diaries: Tales from a Not-So-Happily Ever After" by Rachel Renee Russell
Best Teen

"The Bane Chronicles" by Cassandra Clare
"Four" by Veronica Roth
"The Maze Runner" by James Dashner
"If I Stay" by Gayle Forman
"Paper Towns" by John Green
Best Graphic Novels

"The Walking Dead Volume 22: A New Beginning" by Robert Kirkman
"Wolf Children: AME & Yuki" by Mamoru Hosoda
"Sword Art Online: Aincrad" by Reki Kawahara
"Seconds" by Bryan Lee O'Malley
"Miracleman Book 1: A Dream of Flying" by Alan Moore
Best DVDs

"Frozen"
"The Hunger Games: Catching Fire"
"Divergent"
"The LEGO Movie"
"Heaven Is for Real"
"The Fault in Our Stars"
"Downtown Abbey: Series Four"
"The Hobbit: The Desolation of Smaug"
"Game of Thrones: The Complete Third Season"
"Guardians of the Galaxy"
ABOUT BOOKS-A-MILLION
Books-A-Million, Inc. is one of the nation's leading book retailers and sells on the Internet at http://www.booksamillion.com. The Company presently operates 262 stores in 34 states and the District of Columbia.
The Company operates large superstores under the names Books-A-Million (BAM!), Books & Co, 2nd & Charles, and traditional bookstores operating under the names Bookland and Books-A-Million. Also included in the Company's retail operation is Yogurt Mountain Holding, LLC, a retailer and franchisor of self-serve frozen yogurt stores with 44 locations. The Company also develops and manages commercial real estate investments through its subsidiary, Preferred Growth Properties, which presently includes four retail shopping centers.
The common stock of Books-A-Million Inc. is traded on the NASDAQ Global Select Market under the symbol BAMM. For more information, visit the Company's corporate website at http://www.booksamillioninc.com.
Follow Books-A-Million on Twitter (http://twitter.com/booksamillion)