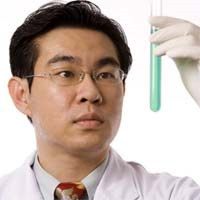 HUHS1015 effectively suppresses tumor growth... with a potential similar to or higher than that of currently used anticancer drugs.
Raleigh, NC (PRWEB) January 08, 2015
Doctors in Japan have just released their findings on HUHS1015, an experimental drug they say stopped the growth of Stage IV mesothelioma tumors in laboratory mice better than some current drugs. Surviving Mesothelioma has the full story on its website. Click here to read it now.
Scientists with the Hyogo College of Medicine and the Hyogo University of Health Sciences say HUHS1015, an analogue of the blood pressure drug naftopidil, appears to be more deadly to mesothelioma cells, and cause fewer side effects in lab mice, than the popular chemotherapy drugs paclitaxel or cisplatin.
"HUHS1015 effectively suppresses tumor growth in mice inoculated with NCI-H2052, MKN45, or CW2 cells, with a potential similar to or higher than that of currently used anticancer drugs," writes lead author Tomoyuki Nishizaki.
Writing in the journal Molecules, Dr. Nishizaki and colleagues call HUHS1015, "brilliant hope for cancer therapy."
"Mesothelioma is one of the most aggressive and most deadly cancers, largely because it only has a marginal response to current cancer drugs," says Alex Strauss. "We at Surviving Mesothelioma are constantly on the lookout for news of encouraging up-and-coming treatments like HUHS1015."
HUHS1015 will need to be tested for safety and efficacy in human mesothelioma patients before it can be sold as a drug. For more information, see Experimental Drug May Offer "Brilliant Hope" for Mesothelioma Treatment, now available on the Surviving Mesothelioma website.
Nishizaki, T, et al, "1-[2-(2-Methoxyphenylamino)ethylamino]-3-(naphthalene-1- yloxy)propan-2-ol May Be a Promising Anticancer Drug", December 19, 2014, Molecules, pp. 462-472, http://www.mdpi.com/1420-3049/19/12/21462/htm
For nearly ten years, Surviving Mesothelioma has brought readers the most important and ground-breaking news on the causes, diagnosis and treatment of mesothelioma. All Surviving Mesothelioma news is gathered and reported directly from the peer-reviewed medical literature. Written for patients and their loved ones, Surviving Mesothelioma news helps families make more informed decisions.