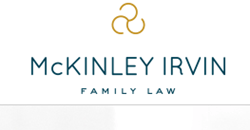 Seattle, WA (PRWEB) January 06, 2015
McKinley Irvin is pleased to announce that two lawyers from the firm will be serving on the TPCBA Young Lawyers Board of Trustees for the 2015 year. Both Lindsay Camandona (President) and Lindsay Noel (Secretary) look forward to furthering the mission of the TPCBA Young Lawyers Section.
The Tacoma-Pierce County Bar Association (TPCBA) has existed for over 150 years and is a vital part of the professional body of attorneys in Washington State. Equally important, the Young Lawyers Section meets each month for the purpose of assisting the more recent members of the TPCBA.
The Young Lawyers Section is remarkable due to the qualifications it imposes on all members, as well as the caliber of the individuals involved. Members must be 36 years old or younger, or have been a lawyer for five years or less.
Attorney Lindsay Camandona assumes the role of President the TPCBA Young Lawyers Board. This is her second year of a three-year term on board, where she served as President-Elect in 2014 and will assume the role of Past-President in 2016. She is delighted about the opportunity to serve in this leadership role and anticipates making use of the skills and experience she has acquired in her years as a family law attorney.
Lindsay Camandona attended J.D. Seattle University School of Law. She is a member of numerous associations and considers it a great privilege to have the opportunity to make a difference in the lives of her clients.
Attorney Lindsay Noel was elected as Secretary to the TPCBA Young Lawyers Board and looks forward to excelling in her new role. As a skilled family law attorney, Lindsay Noel has the ability to put her clients at ease and produce positive results. She received her J.D. from Seattle University School of Law and graduated Summa Cum Laude. Attorney Noel loves getting to know her clients and using that knowledge to represent them more effectively.
The TPCBA Young Lawyers Section Board of Trustees is privileged to have two such outstanding members as attorneys Lindsay Camandona and Lindsay Noel.
As the Northwest's premier divorce and family law firm, McKinley Irvin is committed to excellence. The firm has been recognized for their superior legal counsel and representation by several legal organizations. To learn more about the firm, you can visit their website: http://www.mckinleyirvin.com.