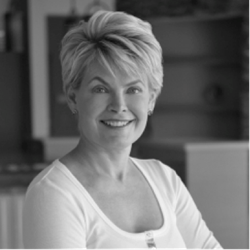 Marana and Oro Valley, AZ (PRWEB) January 09, 2015
The Haute Living Design Network welcomes Lori Carroll as its newest partner. Lori Carroll is known for embracing naturally inspired materials and will serve as the network's exclusive partner for Marana and Oro Valley, Arizona. Lori Carroll's professionalism, years of experience, willingness to meet the needs of clients and ability to flawlessly finish projects set the precedent for other interior designers in the field.
About Haute Living Design Network:
Haute Living Design Network selects interior designers that have demonstrated a high level of expertise, professionalism, and accomplishment in their field. This elite circle of leading interior designers is encouraged to expose readers to several elements from past and current design trends as they provide a glimpse into future innovations, while offering both inspiration and exceptional resources for those seeking experienced luxury interior designers and sophisticated interior design firms.
Lori Carroll is featured on Haute Living Design Network's comprehensive website as a distinguished partner alongside other leading interior designers from across the country. Network partners have the exclusive opportunity to interact with viewers by utilizing the Haute Living Design Network platform via customized blog posts and unique design features. Visit the Haute Living Design Network at http://www.hauteresidence.com/design.
About Lori Carroll:
Establishing her place among top design professionals, Lori Carroll maintains a dynamic studio in the Tucson foothills; offering services in residential, commercial, hospitality and health-care design. With her simple yet elegant approach to design, Lori's signature style embraces the naturally inspired materials, colors and textures that embody her client's surroundings and lifestyle.
Earning a Bachelor of Science degree in Interior Design from the University of Arizona along with time spent studying in Copenhagen, Denmark; with Lori's Tucson roots and international education, she continues to make enormous strides in the design community. As a NCIDQ certified professional member of the American Society of Interior Designers (ASID) and the International Interior Design Association (IIDA) her commitment to excellence is evident with features in major publications, television appearances and numerous local, national and international awards. Together with her team of 11; skilled interior designers, CAD specialists, a dedicated project manager and administrative personnel, extraordinary design and unprecedented service have made Lori Carroll & Associates a resounding success.
To learn more, visit Lori Carroll's Haute Residence profile.