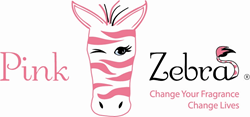 I joined Pink Zebra after looking for something to do to help out with our two daughter's dance bills. Now I am saving and planning for my family's future!
(PRWEB) January 07, 2015
Pink Zebra, a growing home fragrance and decor direct sales company, has arranged for its qualifying independent consultants to purchase benefits* at a fixed group rate. Unlike other direct sales companies, Pink Zebra allows qualified independent Consultants access to these benefits regardless of any pre-existing health conditions. This is a rare feature for a company in the direct sales industry, making them one of few companies in the nation providing such an opportunity for benefits
.
While not minimum essential benefits as set forth under the Patient Protection and Affordable Care Act, Pink Zebra's suite includes limited benefit medical plans, healthcare assist plans, dental plans, outpatient accident-only medical plans, telemedicine plans, EAP plans, and vision plans.
The company is now aggressively expanding its enrollment of independent consultants, and for those seeking a personal business opportunity with the extra safety net of benefits, there may never be a better time. At just three years old, the company is a ground floor opportunity, and many areas of the country are still seeking Pink Zebra Consultants.
Pink Zebra Products
Pink Zebra's high-quality products are a source of great pride and easy sales for consultants. Sprinkles, their flagship product are fragrant soy and paraffin wax beads made in the USA that can be easily mixed and matched to produce unique recipes. As the Sprinkles melt in Simmer Pots, Simmering Lights, and Glimmer Candles, the room is filled with amazing aromas like Amaretto Cream, Orange Dreamsicle, Oak & Bourbon and dozens of others. Pink Zebra offers other fragranced products and a seasonally changing line of on-trend home decor accessories to complement fragrancing.
Making a Difference
Offering benefits and hand-touched products is just par for the course for Pink Zebra, a caring company. Since its founding three years ago, Pink Zebra has focused on changing the lives of people who are in pursuit of the independence a flexible personal business can provide. Their HEROES program donates days of daycare to help single moms to pursue their dreams.
Consultants often testify to the support they have and the general feeling that Pink Zebra listens. In addition to monetary earnings, they are recognized with titles, incentives, exciting experiences and much more.
For April Praskovich, who initially joined because she thought the jars of Sprinkles "looked cute," the company has helped her much more than just financially: "It's helped me build my confidence and brought some amazing new friends into my life. I also LOVE to travel and want our son to see the world. Pink Zebra is allowing this to happen." April is now an Executive Manager with the company.
Joining the Pink Zebra Team
Joining Pink Zebra is a low-risk, easy and fun process. Potential independent consultants simply go to their website, click "Join", match with a consultant, choose a kit and start! Consultants, many of whom are single moms, find the appealingly packaged, high-quality products easy to sell, allowing them to reach new earning levels in the company based on their achievements.
Susan Swope started with Pink Zebra in 2012. In just a couple of years she has worked her way up to a Director in the company. "I joined Pink Zebra after looking for something to do to help out with our two daughter's dance bills," says Susan. "Now I am saving and planning for my family's future."
Beth Luczynski had been working paycheck to paycheck. "I am in my 40s and didn't want to work two jobs for the rest of my life. I read one of my friend's Facebook statuses about Pink Zebra...and decided to sign up." Beth's efforts with Pink Zebra recently earned her free trip to Punta Cana.
Pink Zebra's independent consultants have ongoing access to tools, training, and products to assist them in becoming successful. Consultants get off to a quick start with ample marketing help, a web site and a robust workstation. Those seeking more information about Pink Zebra and information on how they can join a rapidly growing force of enthusiastic independent consultants should visit the Company's website.
*Independent consultants are not employees of Pink Zebra, and health benefits do not provide minimum essential benefits.