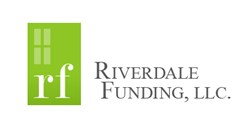 Riverdale Funding's business model has always been to provide fast, reliable approvals, and deliver quick closings. - Joe Hughis, Vice President of Riverdale Funding
Johnson City, TN (PRWEB) January 08, 2015
Riverdale Funding, LLC is very proud to announce it has been named a Proven Direct Lender by Scotsman Guide Media, the premier leading resource for mortgage originators.
Riverdale Funding, LLC is now featured in the Commercial Direct Lenders directory of the site, adding to the list of 124 commercial hard money lenders bearing this Proven Direct Lender designation.
This Proven Direct Lender designation confirms the company's direct lending capabilities. Riverdale Funding, LLC has had to undergo a series of verifications during this 5-month long process.
This designation comes as an acknowledgement of Riverdale Funding, LLC's long-standing commitment to supporting the mortgage and the real estate market through high-value private hard money asset-based loans, ranging from $250,000 up to $5 million.
"We are very pleased to announce that Riverdale Funding has earned the Proven Direct Lender Seal from The Scotsman Guide, one of the industry's leading resources for mortgage originators. Riverdale Funding's business model has always been to provide fast, reliable approvals, and deliver quick closings" says Joe Hughis, Vice President of Riverdale Funding.
###
More information regarding Riverdale Funding, LLC's commercial hard money loans can be found online at http://www.riverdalefunding.com
About Riverdale Funding, LLC
Riverdale Funding, LLC is a private hard money lender that specializes in providing a variety of nontraditional commercial loans for real estate investors, builders, and developers throughout the US. We are an equity-driven hard money lender basing our decisions strictly on the value of the real estate. Riverdale Funding evaluates loan decisions quickly and independently, ultimately providing loans tailored to individual financial needs.