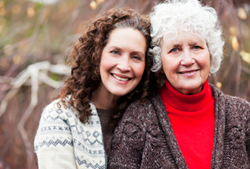 Englewood Cliffs, NJ (PRWEB) January 08, 2015
CWI Medical (http://www.cwimedical.com), a national home healthcare products supplier, recently released their latest thought leadership piece to raise awareness about how to take care of loved ones who have lost their cognitive functions and don't know when and where to go to the bathroom.
For patients with these terrible cognitive diseases, the loss of knowing when and where to go to the bathroom is a very common issue that can take its toll on caregivers and patients alike. In publishing this article, CWI Medical seeks to help the caregivers have a clear plan in place for these emergency situations before an accident occurs.
As the number one rated source for care and wellness products, CWI Medical is dedicated to helping people of all ages build a healthier future. Since this is a situation many people have had difficulty handling properly, the company determined it would be valuable to publish the key tenets of an effective caregiving plan that could potentially help patients and caregivers alike better prepare for these unfortunate situations.
"We felt it would be very helpful to outline the proper steps for dealing with these difficult, time-consuming issues. Many caregivers and patients alike feel a sense of helplessness when it comes to bathroom related issues, but the article we published gives clear direction for people who live with Alzeimer's or Dementia," says Alicia Lam, president of CWI Medical.
Some of the highly-recommended tactics mentioned in this piece include:

Setting up a regular schedule to help the caregiver stay in control of the situation.
Tracking meals and drinks to reduce the chances of an unexpected bathroom emergency.
Avoiding caffeinated drinks like cola, coffee or tea that can increase urination frequency.
Wearing clothing that can easily be taken off in case an accident occurs.
Keep the home clutter free to make it easier for patients to find the bathroom.
In addition, the article strongly endorses the idea of caregivers reviewing patients medicines on a daily basis and helping the afflicted put their own underpants over the incontinence product to potentially jog their memory of where to properly go to the bathroom. Of course, being supportive and remembering never to make the person feel guilty in any way is just as important as the aforementioned suggestions.
All the tactics laid out in this essential piece will help people find the best possible ways to properly prepare for bathroom emergency situations with loved ones who have Alzheimer's and Dementia-- now and in the future.
About CWI Medical
CWI Medical, LLC is a national home health care products supplier specializing in health and wellness products. They offer home and repeat delivery, a customer rewards program and a complete line of nutritional supplements and enteral formulas. Their product line also includes durable medical equipment such as walkers, wheelchairs, bathroom safety items, aids for daily living and medical professional items for facilities and offices.