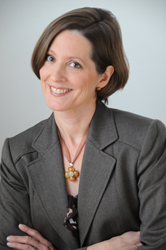 Carol has been an integral, forward-thinking member of the boards of directors and provides the strategic financial and growth guidance needed that benefits all stakeholders. - Robert DeAlmeida, Hamilton president and CEO
Towson, Md. (PRWEB) January 07, 2015
Hamilton Bancorp, Inc. (NASDAQ: HBK), the holding company for Hamilton Bank, a community bank with four retail branches in Maryland, today announced the election of Carol Coughlin as chairwoman of the boards of directors of Hamilton Bancorp, Inc. and Hamilton Bank, effective immediately. Coughlin has served on the board of directors of Hamilton Bancorp, Inc. since 2012 when the company went public and has served as director of Hamilton Bank since 2010. Most recently, Coughlin served as the lead independent director and will maintain her position as risk and audit committee chair.
"Carol has been an integral, forward-thinking member of the boards of directors and provides the strategic financial and growth guidance needed that benefits all stakeholders," says Robert DeAlmeida, Hamilton president and CEO. "I am delighted. As the new chair of the boards, Carol will continue to help lead and navigate the bank while we execute our future growth and profitability initiatives."
Coughlin is the founder of BottomLine Growth Strategies, Inc., a growth advisory firm that transforms enterprise value using proven best-practice financial and operation strategies. With more than 20 years of financial leadership experience, Coughlin has served on public, private, nonprofit and advisory boards throughout her career with a focus on IPO and private to public company transformation.
"As Hamilton Bank celebrates its 100th anniversary in 2015, I believe it to be the perfect time for the bank to align its growth strategies and initiatives for the future," says Coughlin. "I believe that my strong connection to the business community, experience leading large corporate financial operations through significant growth and profitability improvements, and passion for board work prepares me to strategically facilitate success for Hamilton with the help of my fellow board members."
In addition to her work with BottomLine Growth Strategies, Inc. and commitment to Hamilton, Coughlin serves on the board and as the development committee chair of Junior Achievement of Central Maryland and previously held a board position with Network 2000. Coughlin is an active member of Women Corporate Directors and most recently became a National Association of Corporate Directors Board Leadership Fellow.
Coughlin is a magna cum laude graduate of Loyola University with a master's degree in business administration and holds a bachelor's degree in business/accounting from Towson University. She is a certified public accountant and certified exit planning advisor.
For additional information about Hamilton Bank, contact Jessica Bieber at 410-420-2001 or by email at jessica.bieber(at)fallstongroup.com.
###
About Hamilton Bank
Founded in 1915, Hamilton Bank is a community bank with $293 million in assets and $42.0 million in regulatory capital. The bank employs more than 55 people and operates four branch locations across Greater Baltimore, serving the communities of Cockeysville, Pasadena, Towson and Baltimore in Maryland. Whether online or on the corner, Hamilton Bank is a community bank that cares about its customers. http://www.Hamilton-Bank.com.
Member FDIC and Equal Housing Lender