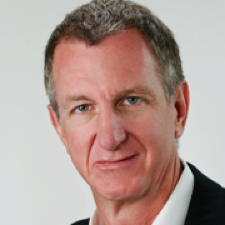 I wouldn't be surprised if we saw a creative renaissance
DENVER, CO (PRWEB) January 08, 2015
According to a global survey of independent advertising agencies of Worldwide Partners, Inc., 2015 is expected to be a year in which agency incomes and profits are flat, new-business activity is up, but client expectations about the overall business climate and ad spending are down.
Worldwide Partners is the world's 10th largest ad agency network, with 80 partner agencies in 54 countries with over $2.7 billion in capitalized billings under management.
The survey results for the 2015 outlook indicate that 50% of partner firms believe that agency incomes will improve for 2015, compared to 63% in 2014. Fifty-three percent (53%) believe that agency profits will be the same or worse this year, which is the relatively the same as in 2014 (54%). Additionally, 68% believe that agency new-business activity will increase compared to just 57% in 2014, and 82% believe that spending from current clients will be the same or worse (48% in 2014). Along with this, 73% of independent agency principals responding to the survey believe that client companies view business conditions as the same or worse for 2015 (60% in 2014).
As is the case with most service sectors, it appears that the trend of getting the most out of staffers will continue in 2015. Fifty-three percent (53%) of survey respondents claim that they will keep their 2015 staffing levels the same as in 2014 (compared to 63% in 2014 versus 2013).
Regionally, while North America, Latin America and Asia Pacific all follow the general global trends, EMEA is far and away the most optimistic. Agency income, profits, new business activity, client spending and client mood are all in the 72%-91% range of anticipated better results in 2015 compared to 2014 for EMEA.
Survey respondents indicate that the best opportunities for 2015 are enhancing overall service offerings, mainly around digital, and maintaining current clients while simultaneously attracting higher-spending new-business clients. The biggest challenges for 2015 for independent agencies primarily revolve around finding and keeping the right people to help expand agency service offerings and becoming a more meaningful strategic partner with clients.
According to Al Moffatt, Worldwide Partners President and CEO, "As the communications business becomes more automated, data- and content-driven, agencies have the opportunity to own more of the client by owning more of the tactics and data. They can then use this leverage to help capture more of the strategic high ground that agencies typically cherish. As with anything else, just as there seems to be no end in sight relative to any trend such as data-driven marketing, I also wouldn't be surprised if we saw a creative renaissance because so much attention is being paid to content. At the end of the day, content has to influence people to do something, which is ultimately to buy the client's product or service. And that content has to be increasingly creative and emotionally charged to engage consumers."
The 2015 Worldwide Partners survey was conducted in December 2014. Thirty-eight (38) agency principals from around the world responded to the eight-question survey. The questions fielded are:
1) How do you feel overall income will be for your agency in 2015 vs. 2014?
2) How do you feel overall profits will be for your agency in 2015 vs. 2014?
3) How do feel new-business activity will be for your agency in 2015 vs. 2014?
4) How do you feel about spending levels among your current clients in 2015 vs. 2014?
5) How do you feel about hiring new employees in 2015 vs. 2014?
6) How do you think your clients feel about their business conditions in 2015 vs. 2014?
7) What are the three best opportunities your agency has for 2015?
8) What are the three biggest challenges your agency has for 2015?
About Worldwide Partners, Inc.
Worldwide Partners, Inc. (WPI) is the world's 10th largest advertising and marketing communications network made up of 80 agencies employing 4,500 people in 141 offices located in 54 countries across Asia, Africa, Europe, Latin America, the Middle East and North America. Based in Denver, Colorado USA, WPI is owned by the partner agencies that make up the network. WPI exists to explore and capitalize on global business development opportunities with multinational clients for its partners and to act as a hub that harnesses the creativity, local expertise and resources of the agencies in the partnership and apply them to solve problems for clients on a local, regional and international basis. This allows partners to expand their existing client relationships geographically and to compete effectively for international new business. Clients gain access to best-in-class, entrepreneurially driven agencies steeped in local knowledge in all markets they engage WPI shops. WPI's partner agencies manage $2.7 billion in worldwide advertising expenditures.