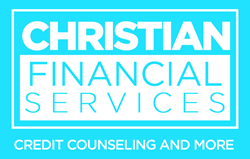 Helping you put Godly principles into your money management.
San Antonio, TX (PRWEB) January 06, 2015
Thanksgiving is now over, a holiday that once celebrated the harvest season. Everyone gathers on Thanksgiving with loved ones to share whatever "bounty" they may have, but this practice doesn't have to begin and end with food. Christian Financial Services recommends incorporating the spirit of sharing into one's overall financial strategy for the rest of the holiday season.
Here are a few suggestions for doing just that:
Make financial gifts: Charitable contributions to churches or one's favorite charity make all the difference. To be tax-deductible in the current year, they must be made before Dec. 31. Remember, donations to Christian Financial Services are also tax-deductible. Give shares of stock to loved ones, or perhaps give them money to help fund their IRAs. (They must have earned income, however, to be eligible to contribute to an IRA.) One can give up to $14,000 per year, per recipient. If married, spouses can each give up to the $14,000 yearly limit.
Review insurance policies: If something were to happen, is life insurance sufficient to take care of the family? In other words, would there be enough money available to pay off the mortgage, send the children to college and help the surviving spouse meet at least some of his or her retirement expenses? A financial professional can help determine if one's life insurance is sufficient for one's needs.
Invest in the children's future: To help children meet the high costs of higher education, one might want to invest in a college savings vehicle. One option to consider is a 529 plan. When contributing to a 529 plan, earnings are subject to tax-free growth potential, and distributions are free of federal taxes, provided they are used for qualified higher education expenses. (Keep in mind, though, that Section 529 plan distributions not used for these qualified expenses may be subject to income tax and a 10 percent penalty.) Furthermore, if investing in one's home state's 529 plan, one may receive state tax incentives. Tax issues for 529 plans can be complex, though, so it's necessary to consult with a tax advisor about the situation. Another benefit of 529 plans: one can control the assets right up to the point at which they are actually used. So, if one has been putting away money for a particular child (or grandchild) and he or she decides against college, one can easily switch to another beneficiary.
For more information on how to share more financially this holiday season, or to make a donation, contact Christian Financial Services today at (210)341-5911.
About Christian Financial Services:
Christian Financial Services is a 501(c)3 non-profit organization. They are dedicated to educating everyone about God's biblical principles for finances and providing services to help their clients spend money wisely and become debt free. The road to financial freedom starts with a face-to-face counseling session with one of their Burkett-trained counselors. Using the industry recognized Debt Management Program and a continual focus on God's will, Christian Financial Serviceshelps individuals meet their own unique financial needs. For more information, visit their website at http://christianfinancialservicestx.com/.