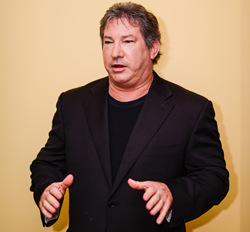 For brands, trying to enter the United States market, the largest in the world, can be very intimidating. IPG can help.
Boca Raton, FL (PRWEB) January 07, 2015
International Products Group (IPG) has coordinated the redesign of its company website (http://www.ipgsales.net) with the 2015 International Consumer Electronics Show. The Las Vegas event is expected to attract more than 160,000 attendees, many of who may be looking for a cost effective way to bring their electronics to the United States Market.
"The CES show is the Super Bowl of innovation for consumer electronics," said Mitch Gould, International Products Group CEO. "While these brands may have cracked the code on the latest devices, many may have no idea about how to bring their products to U.S. consumers. That's where IPG can help."
IPG specializes in helping companies launch and market both new and existing products throughout the United States. Company executives work closely with brand developers, manufacturers, and retail outlets to ensure a smooth transition from product launch through consumer purchase.
"For brands, trying to enter into the largest market in the world can be very intimidating," said Gould. "We have a proven, proprietary system that allows you to increase sales while entering the U.S. market with a fixed cost."
The IPG team has a proven track record that features over two decades of success, assisting brands of every size to enter and thrive in the world's largest retail market. They also have a special relationship with Amazon.com, the largest online retailer in the world.
"When it comes to the sale of electronics, Amazon continues to be a major player," said Gould. "Through our ongoing partnership with Amazon, we are able to offer several promotional programs that other companies can't access."
Gould, who through his career, has overseen close to a billion dollars in retail sales with retailers like Walmart, Target, Costco, Home Depot, Lowe's, 7-11, and Circle K. He has also worked with celebrities including Steven Seagal, Hulk Hogan, Ronnie Coleman, Wayne Gretzky, and Chuck Liddell. He sees the relaunched IPG website as a starting point for those with new and innovative products. It's their gateway to a simple, yet highly strategic plan to give them access to hundreds of millions of customers in the world's largest retail market. For more, visit, http://www.IPGsales.net.