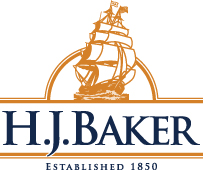 Since our grand opening back in August the company has gained much momentum
Westport, CT (PRWEB) January 06, 2015
Global Agricultural firm H.J. Baker announced that sales veteran Shi Dongshen has joined their Shanghai office in China. This newest hire follows the recent opening of their Lianyungang Sulphur Bentonite Plant.
Don Cherry, H.J. Baker's Crop Performance President said, "We are very pleased Mr. Shi is joining our H.J. Baker Trading Shanghai Company. He brings a wealth of knowledge and experience in the China agriculture market that will be extremely helpful as we continue to grow our business in China."
Mr. Shi has been involved in the Chinese agriculture market since 2006 when he began working with Mosaic as a sales representative, ultimately supervising all fertilizer sales in the Henan province for the company. Mr. Shi also worked with Shandong Denghai Pioneer Seeds Co., Ltd as Regional Sales Manager. His team helped to ensure that their products captured over 50 percent of the market share in certain geographic regions.
At H.J. Baker Trading Shanghai Company, Mr. Shi will be building the brand, developing and expanding regional distributor business as well as working to building strong customer relationships with H.J. Baker's Tiger-Sul Products. He will be working from his home office in the Henan Province and reporting to David Yang, the China Country Manager.
Mr. Yang said, "Since our grand opening back in August the company has gained much momentum. I am looking forward to working with Mr. Shi to expand sales of our T90CR® and TZINC™ sulphur for agricultural use in China. H.J. Baker has a rich history of 164 years selling superior agricultural products. As we enter the China market we will use that history and reputation to build a first class operation selling products that are in high demand."
China has very limited production of sulphur, which has caused massive sulphur deficiencies in soils across the extensive farming regions of the country. The Sulphur Institute (TSI) currently estimates that the annual deficit in China is now more than two million tons, the largest in the world. H.J. Baker is the global leader in sulphur bentonite and sulphur bentonite micronutrient technology. Their expansion in China will benefit farmers across the country.
H.J. Baker has been a global manufacturer and supplier of agricultural goods and services for 164 years. H.J. Baker has built relationships that last decades, and continues to invest in innovative products, the environment and the community. The company's strategically located processing plants, offices and warehouses create a super-efficient pipeline for the vital commodities and products that it sources, manufactures and markets. H.J. Baker is headquartered in Westport, Connecticut, USA.
Tiger-Sul Products is a wholly-owned subsidiary of H.J. Baker & Bro., Inc., which is based in Westport, Conn. Tiger-Sul Products is a global leader in Sulphur Bentonite, Sulphur Bentonite Micronutrients technology, and other well-established products with more than 40 years of operational excellence. T90CR® is a registered trademark of Tiger-Sul Products (Canada) Co.
For more information on H.J. Baker visit hjbaker.com and connect on social media on Facebook and Twitter.