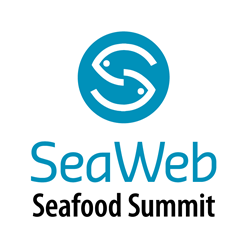 With such a collective group of influential global seafood leaders planning to attend already, the Summit is well equipped to solve some of today's most pressing seafood issues.
Portland, ME (PRWEB) January 07, 2015
Dr. Kathryn D. Sullivan, NOAA Administrator and Under Secretary of Commerce for Oceans and Atmosphere, will be the keynote speaker at the 11th edition of the SeaWeb Seafood Summit, to be held 9-11 February at the Hyatt Regency in New Orleans, Louisiana, USA. The opening keynote presentation is set to take place Monday, 9 February 2015 at 9:45am.
The Summit program will address key priorities for NOAA in its responsibility to sustainably manage marine resources, such as engaging stakeholders in the expansion of aquaculture to meet global protein needs and exploring Fishery Improvement Projects, as well as issues raised by the Presidential Task Force on Combating Illegal, Unreported, and Unregulated (IUU) Fishing and Seafood Fraud. In its recommendations, the Task Force called for dialogue among seafood stakeholders through collaborative forums. The Seafood Summit is recognized as the premier forum for solution-driven collaborations among the seafood industry and sustainability stakeholders worldwide.
Dr. Sullivan has been recognized as one of Time's top 100 most influential people in 2014. She offers a wealth of scientific expertise and experience ranging from being the first American women to walk in space, to her recent confirmation by the US Senate as the next Administrator of the National Oceanic and Atmospheric Administration (NOAA). Sullivan's invaluable insights in planetary and ocean sciences will kick off three days of discussions aimed at instilling the most effective sustainability strategies around the world.
"It is truly a privilege to share at the Summit the expertise of such a brilliant environmental leader who has seen our world in ways very few can imagine," says Dawn M. Martin, President of SeaWeb. "Seafood is an ambassador of global ocean health and Dr. Sullivan's dedication to coastal and ocean resiliency helps support healthy fishery populations and the communities that depend upon them. The participation of a leader of such commitment and caliber at the Summit will help to spur decisive action within the sustainable seafood movement."
From 1988 to 2006, Dr. Sullivan served as an oceanography officer for the US Navy Reserve. In 1993 she became NOAA's Chief Scientist, primarily involved with fisheries biology, climate change, marine diversity, and satellite instrumentation. In 2011, Sullivan became NOAA's Deputy Administrator, where she focused on satellite acquisitions and environmental monitoring missions. Her success in confronting environmental issues from space to sea led to her most recent confirmation as Administrator, this past March.
"The international seafood community welcomes distinguished leaders like Dr. Sullivan," says Mary Larkin, Executive Vice President at Diversified Communications. "To host such an environmentally passionate and accomplished leader with an outstanding reputation of bringing diverse environmental communities together with policymakers is truly invigorating. With such a collective group of influential global seafood leaders planning to attend already, the Summit is well equipped to solve some of today's most pressing seafood issues."
The SeaWeb Seafood Summit brings together global representatives from the seafood industry with leaders from the conservation community, academia, government and the media for in-depth discussions, presentations, and networking around the issue of sustainable seafood. The goal of the Summit is to foster dialogue and partnerships that lead to a seafood marketplace that is environmentally, socially, and economically sustainable. The conference is produced in partnership by SeaWeb and Diversified Communications.
SeafoodSource.com, Diversified's online publication, is the official industry media for this year's Seafood Summit and the international online business tool to keep seafood industry professionals informed and connected on the conference's topics and activities.
For more information on the Keynote Presentation and the Summit, visit http://www.seafoodsummit.org.
About SeaWeb
SeaWeb transforms knowledge into action by shining a spotlight on workable, science-based solutions to the most serious threats facing the ocean. To accomplish this important goal, SeaWeb convenes forums where economic, policy, social and environmental interests converge to improve ocean health and sustainability. SeaWeb works collaboratively with targeted sectors to encourage market solutions, policies and behaviors that result in a healthy, thriving ocean. By using the science of communications to inform and empower diverse ocean voices and conservation champions, SeaWeb is creating a culture of ocean conservation. For more information, visit: http://www.seaweb.org.
About Diversified Communications
Diversified Communications is a leading international media company providing market access, education and information through global, national and regional face-to-face events, eMedia, publications and television stations. Diversified serves a number of industries including: seafood, food service, natural and organic, healthcare, commercial marine and business management. The company's global seafood portfolio of expositions and media includes Seafood Expo North America/Seafood Processing North America, Seafood Expo Global/Seafood Processing Global, Seafood Expo Asia, Seafood Expo Southern Europe, and SeafoodSource.com. Diversified Communications, in partnership with SeaWeb, also produces SeaWeb Seafood Summit, the world's premier seafood conference on sustainability. Based in Portland, Maine, USA, Diversified has divisions in the Eastern United States, Australia, Canada, Hong Kong, India, Thailand and the United Kingdom. For more information, visit: http://www.divcom.com