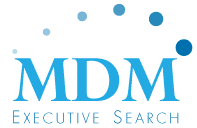 transform your existing value proposition into one that embraces both business acumen and technical competence
Orlando, FL (PRWEB) January 08, 2015
MDM Executives is launching an expanded program geared to help mid-to-large cap engineering companies develop a profitable new Energy Management Consulting division.
By taking advantage of this unique offering into the marketplace, these corporations can extend the reach of their services while fostering stronger senior level relationships.
"When engineering firms hit their maximum bill rates, it's time to revamp and build a professional management consulting firm," says David McCorquodale, President of MDM Executives. "That's the proven path to accessing buyers in the Senior Executive Suite to achieve much higher profit margins. In short, we offer the ability to transform your existing value proposition into one that embraces both business acumen and technical competence – a win-win combination all around."
When designed and executed properly, strategic consulting operations open doors to robust new business opportunities with organizations already being served as well as new clients seeking out higher caliber expertise.
As one example of their experience and results, MDM Executives played a major role in assisting a global billion dollar engineering firm in building their a $100M consulting practice. The new Energy Management Consulting division focuses primarily on the Energy and Utilities Industry. As part of the process, MDM provided key energy and utilities industry executives from blue-chip consulting houses, including IBM, PricewaterhouseCoopers, Accenture, Deloitte, Booz Allen and KPMG.
After bringing in these targeted high-credibility executive resources, MDM's engineering client experienced measurable outcomes. The newly introduced, properly-skilled personnel enhanced their existing inventory of capabilities to include more sophisticated, higher-value offerings. The company increased their hourly bill rates and realized higher margins. The positive impact was evident in such diverse areas as Strategy, Operations, Business Process Improvement, Performance Measurement and Management, Organizational Design and Change Management as well as System Integration. MDM applied its expertise to dramatically reduce risks and costs on both ends of each transaction.
Based in Orlando, Florida, MDM Executives is a Professional Services Firm with more than thirty years of experience. In addition to the Energy and Utilities Industry, the company is also active in developing similar programs for organizations in other industries including, but not limited to, Oil and Gas, Energy Capital Markets, Construction Management, Real Estate and Financial and Asset Transactions.
Tapping into decades of hands-on experience, MDM has access to a rolodex of multiple seasoned teams – a virtual "who's who" in the professional services industry looking to support and participate in new consulting ventures. Many are leaving "brand name" consulting firms in the energy space to impart their credibility and foster a culture within progressive engineering firms destined to make a major impact in the management consulting arena.
To learn more about the potential this value proposition can bring to an organization, contact McCorquodale at 407 706-0250 or david(at)mdmexecutives(dot)com. Additional information about MDM Executives can be found at http://www.mdmexecutives.com.