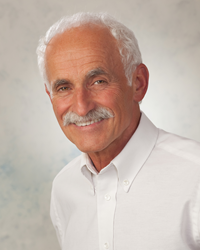 Hudson, NY (PRWEB) January 06, 2015
Dr. Robert E. Danz is a Hudson, NY dentist who has received recognition as one of the Top Hudson Valley Area Dentists and Specialists in 2014. He expresses gratitude for the honor and recognition of the efforts he has made to provide his patients with state-of-the-art dental care and personalized service.
TopDentists™ creates a database of the best dentists in the Hudson Valley each year. Their list is based on thousands of detailed evaluations of dental professionals by their peers. Dentists may be nominated for the honor if they are listed with the American Dental Association or local dental societies and are chosen by other dental professionals. Because dentists are voted in by their peers and listings cannot be bought, it is considered a distinct honor to be included on the Top Dentist list.
Peers evaluate nominees in Hudson, NY by considering the dentist to whom they would be most likely to refer patients. They vote based on past awards, continuing education and status in dental academies such as the Academy of General Dentistry. The editors of topDentists™ compile and average the scores from the ballots. They consider the comments from the votes and the voting characteristics as they make their considerations, as well as each dentist's awards and certifications. State dental boards are checked to ensure that each dentist has an active license, no disciplinary actions and is currently in good standing.
Dr. Danz has been included on the topDentist™ list for several years. Recognition as a Top Dentist is a distinct honor earned through dedication to professional excellence. The guiding philosophy of his practice is that he and his staff serve each individual with the care they would like to receive when they are dental patients. Compassionate attention and excellent service keep his patients comfortable while receiving the best dental care available.
Dr. Danz uses the most current dental technology and procedures because he wants to minimize discomfort and anxiety for his patients. Hudson Valley residents looking for an experienced dentist can learn more about the services Dr. Danz provides and request an appointment on Dr. Danz's website.
About the Doctor
Robert E. Danz, DDS, is a general dentist offering personalized dental care for Hudson, NY gum disease patients. Not only does Dr. Danz run his own practice, he is involved in his community. Dr. Danz received his dental degree from the New York University College of Dentistry after earning his bachelor's degree from Long Island University. He has also taken numerous postgraduate education courses, specifically focusing on cosmetic and restorative dentistry. Dr. Danz is part of one percent of dental professionals providing the LANAP® FDA cleared laser procedure for gum disease treatment. To learn more about Robert E. Danz, DDS and his dental services visit their website at http://www.hudson-dental.com and call (518) 444-4215.