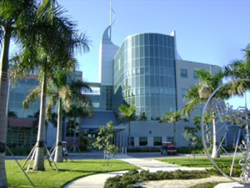 Jupiter, FL (PRWEB) January 07, 2015
Top experts in lipidology and lipidomics from around the nation and world will gather in Jupiter, Florida in March of 2015 for the first ever Sancilio Lipidology Symposium. The symposium will feature experts from both academia and industry who will share their scientific findings from their latest research.
Lipidology and lipidomics are emerging fields of clinical and non-clinical lipid research. Lipids are a class of small molecules that share common physical and chemical properties. When present in abundance, lipids are key to much of metabolic regulation, ranging from subcellular compartments to whole body energy control, signaling and include complex analytical studies of metabolism, mechanism and delivery along with lipid profiles of tissues, cells, and subcellular components.
This symposium will provide an opportunity to learn the latest in technological developments, analytical challenges, and medical application trends in the complex study of lipids. It also provides an exceptional opportunity for attendees to interact and expand their network of like-minded individuals.
Highlights will include presentations on FDA recognized Orphan Diseases including Sickle Cell Disease, Short Bowel Syndrome and Primary Sclerosing Cholangitis. Joining Sancilio's CEO and President Dr. Frederick Sancilio will be keynote speakers from throughout the world.
Speakers include Harvard University's Mark Puder, MD/PhD, who will present on Short Bowel Syndrome. Philip Calder, PhD from Southampton University will also be presenting along with over a dozen other presentations currently scheduled.
This first Sancilio Lipidology Symposium will be held March 19th and 20th at The Scripps Research Institute in Jupiter, Florida, and early, discounted reservations are currently available by visiting Sancilio.com. The event is being professionally managed by Hauck & Associates, Inc.
About Sancilio & Company
Sancilio & Company is a Riviera Beach, Florida based, fully integrated specialty pharmaceutical company engaged in the research, development and communication of pharmaceutical candidates that utilize our proprietary Advanced Lipid Technologies™. SCI seeks to address the unmet medical needs of patients in the therapeutic areas of lipid disorders, cardiovascular disease, liver disease, pancreas-related disease, metabolic diseases, and endocrine disorders. More information on the company and on the symposium can be found on SCI's website. http://www.sancilio.com