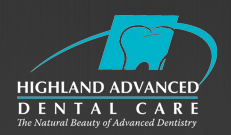 Howell, MI (PRWEB) January 06, 2015
People from Howell, MI, who have resolved to improve their oral health for the New Year can now visit Dr. James LoCascio for the Pinhole Surgical Technique™, an innovative receding gums treatment. Dr. LoCascio is now accepting new patients from Howell without a referral for the Pinhole Surgical Technique™, which is less invasive than gum grafting, so patients experience a low likelihood of bleeding, pain and infection. The Pinhole Surgical Technique™ can also lower the risk of various complications related to gum recession, such as tooth decay and mobility.
With the Pinhole Surgical Technique™, Dr. LoCascio can correct gum recession without gum tissue grafts. During the procedure, Dr. LoCascio makes a tiny pinhole in the tissue and uses a small tool to reach through it and gently loosen the gum tissue. This allows Dr. LoCascio to reposition the tissue, creating a more natural gumline. Unlike gum grafting, the Pinhole Surgical Technique™ allows Dr. LoCascio to treat multiple areas of recession in a single appointment. Since the procedure is minimally invasive, patients enjoy a low risk of infection, less bleeding and less pain. Most patients resume their normal activities the same day.
The Pinhole Surgical Technique™ and other receding gums treatments offer various health benefits to patients in Howell, MI. Gum recession leaves the teeth exposed and poorly supported, which can result in tooth sensitivity, mobility or decay. The Pinhole Surgical Technique™ can reduce these risks. Additionally, when planning the gum recession treatment, Dr. LoCascio can determine whether a patient suffers from an underlying health issue that also should be addressed. Gum recession has many potential causes, but it is often associated with other oral health issues, including tooth clenching and grinding, aggressive or inadequate hygiene habits, bite misalignment and gum disease.
Since gum recession occurs gradually, many people may not realize they could benefit from a treatment such as gum grafting or the Pinhole Surgical Technique™. Dr. LoCascio encourages patients to establish healthy oral hygiene habits and stay alert to signs of recession such as increased tooth length, sensitivity and root exposure. Patients from Howell, MI who notice these signs are encouraged to protect their health in 2015 by scheduling a consultation with Dr. LoCascio.
About the Practice
Highland Advanced Dental Care is a general practice offering personalized dental care for patients in Highland, MI. Dr. James LoCascio graduated from the University Of Detroit School Of Dentistry in 1981. Since graduating from dental school, Dr. LoCascio has had extensive training in advanced restorative and reconstructive dentistry at the Pankey Institute in Key Biscayne Florida. Dr. LoCascio has also had advanced training in the placement and restoring of dental implants at the Misch Institute for Dental Implants. Dr. LoCascio holds a Fellowship with the International Congress of Oral Implantology. To learn more about Highland Advanced Dental Care and their dental services visit their website at http://www.highlandadvanceddentalcare.com/ or call their office at (248) 887-8371.