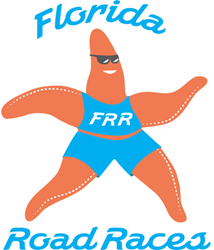 We want to inspire everyone to participate, whether you've been training all year for the event or just want to get out and enjoy a beautiful winter day in Florida.
Clearwater, FL (PRWEB) January 07, 2015
The 16th Annual Clearwater Distance Classic, hosted by family-owned and operated Florida Road Races, will be held on Sunday, January 18, 2015 in Clearwater, Fla. The event will feature a 50K ultra marathon, a marathon, a halfathon, a 5-miler and a 5K walkathon, the latter of which will benefit local nonprofits. All events start and finish at Coachman Park on Clearwater's waterfront.
Because of the scenic views and pleasant weather, the Distance Classic is a destination race, allowing for a boost in sports tourism to the area. Reportedly, Pinellas county collected $31.8 million in tourist development taxes during 2013, making the county Florida's sixth designated high tourism impact county,1 presenting an impetus for events drawing tourists to the area as a crucial influence on the vitality of the region's economy. The athletic event attracts runners from all over Florida, in addition to 43 other states and a total of nine countries.
The Clearwater Distance Classic is comprised of five live events and four virtual options for participants to choose from:

The Clearwater 50K Ultra will be held for the first time. With a runner-friendly course, it is an introduction for marathon runners seeking to reach the next level. It utilizes the 26.2 marathon course and adds a 2.4 miles out-and-back extension.
The Clearwater Marathon is the only marathon on Florida's Gulf Coast this year and is a qualifier for the Boston Marathon. The Clearwater Halfathon takes runners over the Clearwater Memorial Bridge and the Sand Key Bridge, making it one of the most challenging and also scenic half marathons in Florida.
The 5-Miler is a challenging race from downtown Clearwater to the beach and back, while the 5K Walkathon is a noncompetitive fitness walk that includes an ascent over the Clearwater Bridge.
Additionally, athletes anywhere in the world may register for four virtual options: ultra, marathon, half marathon and 5-Miler. Participant entry fees will cover the cost of bibs, medals, and shipping, with the remaining balance allocated to local nonprofit organizations. The purpose is to assist nonprofit organizations and to promote a healthy lifestyle. Participants will register, run their preferred distance during the allowed time frame, and report their finishing time. Reporting is strictly on the honor system, and times will not be included in the official results. Medals are awarded via mail.
In 2013, the Virtual Run provided funds for numerous nonprofit groups including John Hopkins Magnet Enrichment Program, Tutterow Stars, Largo High Girls Cross Country, USFSP Club TRiO S4, Labrador Retriever Rescue of Florida, Calvary Chapel Running Team, U of South Florida All Stars, and Operation SNIP.
Other beneficiaries of Florida Road Races include:
The Tampa Bay for Boston Memorial Run, which was held just three weeks after the Boston Marathon Bombing, during which 800 athletes came together in St. Pete for a candlelight vigil and memorial run, raising $15,000 for the victims through The One Fund Boston;
Over $40,000 was raised for the Partners For Life Police Appreciation Run, a foundation created in honor of Jeff Yaslowitz, a K9 police officer in St. Petersburg, FL lost in the line of duty in 2011. Partners for Life supports families who lost loved ones to senseless acts of violence.
Chris Lauber, longtime race organizer and founder of Florida Road Races maintains that the Clearwater Distance Classic is a growing tradition aided by Florida Road Races' personal touches it adds to its events such as individualized race bibs emblazoned with the participant's name. The company also takes it a step further by assigning athletes a meaningful bib number, often a birthday, age, birth year, etc., a trend which has done well to give the company's events a meaningful atmosphere:
"My favorite part was having my name on my bib and hearing my name as I crossed the finishing line," said Susan Massarsky of Safety Harbor, Fla.of a previous Florida Road Races event.
"Thank you for honoring me with the number 5 bib for the five years I have competed in this event," said Allen Weatherilt of Clearwater, Fla. "It was obvious why you are a success. You are the master of details."
Lauber adds that Tampa Bay resident Enjoli Pruden-Roberts recently announced plans to run her first marathon at the Clearwater Distance Classic. The hearing-impaired runner had never even run a 5K when she began training. She joined a Fit2Run training group, and with encouragement from Lauber, ran her first half marathon on October 26, 2014. She is now a Fit2Run ambassador and planning to run the entire four race series at Florida Road Races.
"Our goal is to create a friendly, community atmosphere for our runners," said Rya Lauber, co-owner of Florida Road Races. "We want to inspire everyone to participate, whether you've been training all year for the event or just want to get out and enjoy a beautiful winter day in Florida."
Details and registration are available online at http://www.clearwaterdistanceclassic.com.
About Florida Road Races:
Founded in Clearwater, Florida, in 2000, Florida Road Races is a family-owned race management company that creates, plans, markets and executes road races in Tampa Bay. Led by husband and wife team Chris and Rya Lauber, the company's mission is to promote a healthy, active lifestyle, as well as generate a positive economic impact for Tampa Bay's tourism industry and showcase the coastal lifestyle, while raising funds for worthy nonprofits. For more information, visit http://www.floridaroadraces.com.
1. Thalji, Jamal. "Pinellas Officially a 'high Tourism Impact' County Thanks to Strong 2013 Bed Taxes." Tampa Bay Times. N.p., 21 Feb. 2014. Web. 17 Nov. 2014. tampabay.com/news/business/tourism/pinellas-officially-a-high-tourism-impact-county-thanks-to-strong-2013-bed/2166852.