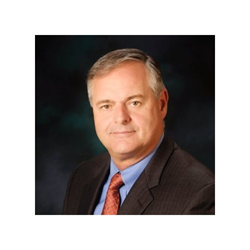 I am enthusiastic about joining Desktop Alert where I will be able to apply my knowledge of military C4I Systems to help them develop their Mass Notification System in a manner that will best benefit our nation's warfighter
Chatham, New Jersey (PRWEB) January 07, 2015
Desktop Alert Inc., the 'less than one minute alert notification platform' used by the U.S. Military and numerous healthcare and corporate organizations worldwide, today announced the appointment of Michael C. Albano, Colonel USMC (Ret) to the Desktop Alert Advisory Board.
"On behalf of our employees, our Board of Directors and our advisors, I am pleased to welcome Mr. Albano to the Desktop Alert Advisory Board," said Howard Ryan, President and CEO of Desktop Alert Inc. "Michael's unique expertise across industry and defense will be instrumental as we continue to accelerate our growth at the United States Marines and defense markets worldwide."
Mr. Albano is the Chief Executive Officer and President of Trident Technical Solutions LLC. He is a retired Marine Corps Colonel with over 32 years of uniformed naval, joint, unified, and combined operational command, control, communications, computers, and intelligence (C4I) experience. Prior to departure from active duty, he was the Commanding Officer of the Marine Corps Tactical System Support Activity (MCTSSA) which provides technical and integration support to operational Marine Forces worldwide and to Program Managers of developmental systems at Marine Corps Systems Command (MCSC). In a prior assignment, he was also the Deputy Director of the C4I Systems Integration Directorate at MCSC. Since departure from active duty, he has over 10 years of experience in the Defense industry with large, medium, and small businesses managing and supporting DoD programs, including as a corporate executive with a Mass Notification Systems (MNS) Original Equipment Manufacturer (OEM). Mr. Albano is a Subject Matter expert in the area of systems integration, interoperability, and Mass Notification Systems (MNS). Over the course of his military and civilian career, he has held positions that cover a wide range of technical involvement from detailed interoperability/integration at the individual system level to high level, enterprise-wide interoperability/integration of system of systems.
Education and Certification

Master of Science, National Security Strategy, National War College, National Defense University.
Master of Science, Systems Technology (Command, Control, and Communications), Naval Postgraduate School.
Bachelor of Science, General Engineering, United States Naval Academy.
Certified Defense Acquisition Workforce Improvement Act (DAWIA) Level III, Program Manager.
Marine Corps' Occupational Specialties of 2502 (Communication Officer), 0602 (Communications Information Systems Officer), and 9658 (C3 System Officer).
Desktop Alert Inc is the official provider of the enterprise notification system to the Army and Air National Guard, as well as the United States Air Force Academy, United States Northern Command/NORAD, USAF Space Command at Peterson Air Force Base, and Fort Rucker in Alabama. Desktop Alert Inc. is the largest provider of IP-based notification services to the United States Army worldwide including Fort Hood in Texas.
About Desktop Alert Inc. http://www.desktopalert.net
Desktop Alert provides an array of end-point integrations with customers public address systems (Giant Voice), intercom systems, commanders channels, e-mail platforms, DSN-based and cloud-based telephony and sms message systems, network desktop alert popups, national weather service zip code based alerts, digital signage, cable tv, numerous social media systems, CAP server alert, external system sensors such as temperature devices and fire alarm systems.