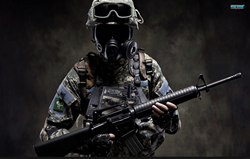 "When Koios was created, gamers were one of our top priorities."
Denver, CO (PRWEB) January 07, 2015
Koios nootropic, the supplement built for gamers and Clutch, the leading driver of eSports in Colorado is partnering with CEVO, North America's largest competitive online PC gaming league, to host the Clutch Counter Strike Invitational Tournament and LAN Party on January 30-February 1, 2015 in Denver, Colorado. Jan 5, 2015.
Koios is a supplement that enhances focus Jan 5, 2014, concentration, mental capacity, memory retention, cognitive function, alertness, brain capacity and creates all day mental energy and clarity, without using large doses of stimulants. It uses 11 ingredients specifically designed to target brain function by increasing blood flow, oxygen levels and neural connections in the brain.
"Koios was specifically designed to help people get the most out of their brains and gamers were one of our top priorities when creating this product", said Chris Miller, President of Koios. "We are really excited to be hosting the top esports teams from around the world and helping them achieve peak mental fitness for the competition. Gamers have been overlooked when it comes to performance and sports nutrition and we are working hard to fill that gap". He went on to say, "we are equally excited about bringing a tournament of this caliber to Denver".
16 teams (5 players each) from around the world will compete for $15,000 in prizes. Being held the weekend immediately following the X Games in Aspen, many of the same teams will descend to Denver to continue their fight. This event will also be the first coed professional Counterstrike: Global Offensive tournament, with invitations extended to the top female teams from around the world.
Over 1,000 gamers will spend a 3 day weekend partying Jan 5, 2014, in 25,000 square feet of eSports bliss featuring a tournament stage with eSports player booths, celebrity eSports commentators, a 460 computer BYOC LAN, side-tournaments for top eSports titles, a dedicated Super Smash Bros console area, a tabletop gaming area, contests and giveaways by major sponsors, available food/alcohol, and nightly DJ entertainment. The event floor will be open 24 hours a day so gamers can go as hard as they want, but being hosted at Denver's Crowne Plaza Hotel DIA, there will be plenty of space to crash.
Esports is one of the fastest growing segments of our culture with revenues that exceed radio and television combined. For one week Aspen and Denver will be the focal point of the esports world.